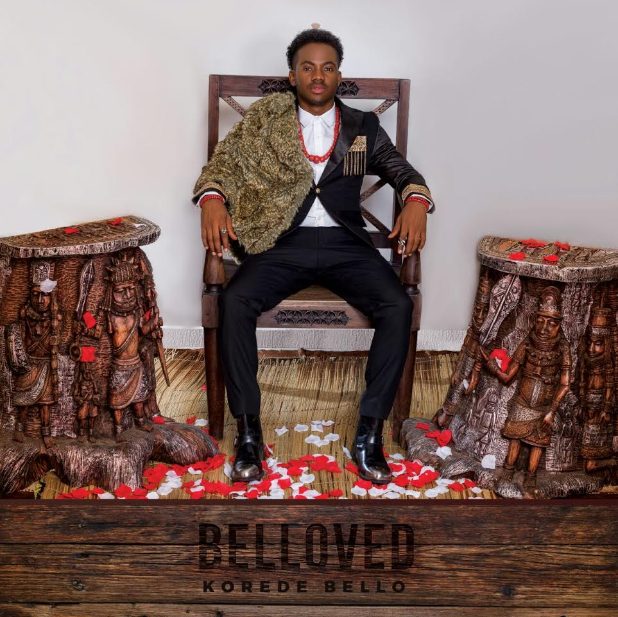 Charming Mavin act, Korede Bello decides to show his fans what he is made up by dedicating his album to his loyal fans. The alternative pop singer delivered an 11-track album with a variety of sounds to marinade in. 'Belloved' was majorly produced by in-house producers; Don Jazzy, Altims and Babyfresh. However Korede Bello sought the help of ace producer, Cobhams Asuquo on one of the tracks.
Without further ado we present to you, the Belloved review.
KOREDE: Korede Bello introduced the album to us with this track; Korede is a prayer song. The Godwin crooner went down memory lane on how it all began to how far he has come now.
OH BAYBE: Oh Baybe! One of the most decent tracks from the album, from the moment you press play you will love the groove on this track. More credit should go to Babyfresh for the beat. Korede Bello was just spitting whatever came to his mind and didn't matter 'cos the production was drop.
REPETE: This song could have been the best left out of the album because I found this track quite starved, lyrically speaking. Korede Bello could really have done better, he was just too desperate to get his rhyme together.
BUTTERFLY: High life is just the 'safe zone' for Korede bello, this track confirmed that. This track will probably be loved in the East, it has that eastern flavour. Don Jazzy's husky backup made up that flavour too.
LET HIM GO: Finally! A track with message. I have been waiting korede Bello to have something sensible to say on his songs. The song goes for people in abusive relationship, listen to this song and know you deserve better, Let Him Go!
MY PEOPLE: First, it's the continuation of the Don Jazzy produced song, One And Only, I am even shocked to realize this song was produced by Altims. It would have been better if Korede Bello had swapped this song for One And Only; the fuji and tungba sound on it is way better than the one on My People.
IF YOU SMILE: This is a very average song, nothing spectacular about it, once again Korede Bello dazzleS in his safe high life zone. Thanks to Babyfresh for the beat and Fiokee for the live guitar.
YOUNG PRESIDO: For versatility sake, Korede Bello decides to sample Rumba style this time, and I must say, not bad!
FAVOURITE SONG: If you were hyper at the beginning of the album, this time you will take a seat, listen to the piano keys from Cobhams and the soulful sounds on this song. Favourite Song is no doubt my most favourite on the Belloved album.
GOOD TIME feat. BELLOVERS: I understand the need to get the fan club,  Bellovers on this playful tune but I believe the backup was a bit too crowded. The guitar sound will have you nodding your head swiftly. Oh and Don Jazzy can do back up for Africa!
ESE BABA: This track is an outro; giving gratitude and acknowledgement to God. Korede Bello solemnly concludes the album with this thankful song.
Korede Bello only showed how unready he is for a major project. He is better off dropping singles or probably an extended play (EP). No matter how much you love Korede Bello, having to listen to 11 songs from him can be such a bore. However, you must note that the production on the album was absolutely flawless.
Rating – 3/5
Reviewed by Enisan Daniel
@dahnielz