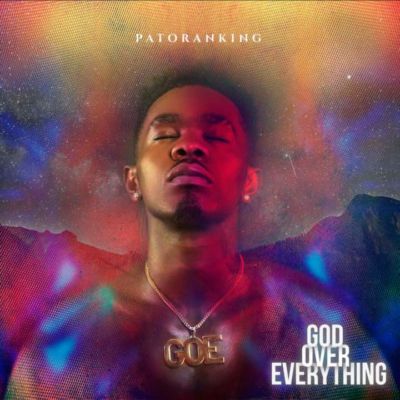 Artiste – Patoranking
Album – God Over Everything
Features – Phyno, Wizkid, Sarkodie, Olamide, Elephant Man, Konshens, KWAM 1
Producers – Ball Jay, Wizzy Pro, Jazz Wad, E-Kelly, Sarz, GospelOnDeBeatz, Major Bangz, Dr Amir, Suck Mo & UC Prof, Da Piano
Label – Foston Muzik
Running Time –
After a long wait for this project, reggae/dance hall star, Patoranking finally dropped his album. God Over Everthing (GOE) is a truly a combination of soul, afropop, dance hall among others. The Girlie 'O' crooner proved to many of his fans that a lot has changed since he witnessed Alubarika. Like Pato said, the album consists of sounds that are truly different from an everyday song. Without further ado, here is the GOE album review.
Patoranking – The beginning was nice with his momma praying for him, it makes you want to feel the flow. Patoranking then takes us to another realm. Rap. The reggae man spitting some bars with a laced 'Patoranking… Patoranking'  chorus. Different from every other song on the album.
God Over Everything – This is one of my best tracks on the album. Thanking God for his achievements, basically preaching and worshiping God for everything He's done. The production was slick and Patoranking came through on this.
Cheating Zone – Another song for the reggae fans. Comes with a story line, describing Patoranking the toaster. Unfortunately, he's toasting a girl in a relationship. The girl stays adamant, insisting no cheating zone despite 'em pPatoranking sweet words. A track with a nice story line you'll bump.
Money ft Phyno – This instantly makes you forgive Patoranking for the Aboyo track as he features the man of the year on more like his 'guts to glory' track. Talking about how tough it was when he was nobody, and how he's finally made it. Phyno just nailed it with his slick flows to round up an interesting collabo.
Killing Me – This is definitely an album for the ladies as yet again, Patoranking appreciates his lady who is killing him with her love. I liked all 'em baby ooo chorus lines which made it another groovy track.
Kind Love ft Wizkid – A groovy track especially when you have Wizkid coming through to do his thing. The blend between both artistes was there but the track is definitely not one of my favourites.
No Kissing Baby ft Sarkodie – What more can I say? Classic, interesting story line, chart topping, Sarkodie killing, fans' favourite.
Mama Aboyo ft Olamide – On paper, this looks like a track worth anticipating. But in reality, this was trash. I guess the only reason this song made the tracklisk for #GOE was so that Olamide won't be angry that Pato failed in keeping to his promise. It wasn't just about Olamide though, even Patoranking left his worst on this track. The song is simply one of the worst songs I've heard in a while. Very lame lyrics.
Stammerer – This song is cool as Patoranking appreciates God for giving him a lovely girlfriend who turns out to be a stammerer. Patoranking isn't deterred though as he promises to love his girlfriend no matter what the world or anyone thinks. Love indeed.
Love Town – This is another classic track that made me love the album. The production yet again was superb. The lyrics were lovely and the chorus was highly melodious. One I've stuck on replay for a while.
Halé Halé – It comes with a nice beat and yet again, Patoranking appreciating his beautiful lady. The song faltered to deceive but I feel featuring an M.I or a Jesse Jags would have just nailed it. I just feel it needed that extra touch of rap brilliance on a craftily produced beat.
Daniella Whine ft Elephant Man, Konshens – A typical reggae song that every DJ would definitely have on their playlist. This should definitely be a club banger with all 'em babes whining and bumping to it. More like reggae-pop. Elephant Man was excellent on the track.
Beautiful – Just like the title, the song is indeed beautiful, singing on a nicely laced soul beat. Patoranking brings his reggae sound in a lovely way, showering love on his lady. A reggae sound on an R'n'B beat, laced with some very soulful tones. Definitely one of my favourites.
Ayinde ft KWAM 1 – This is also one of my favourites in the album. I honestly had my reservations when I heard K1 was featured but it was something I looked forward to, especially with the fact that I have never in my life heard a reggae-fuji fusion. K1 really came through on this one. One for the owambe people.
All in all, I really enjoyed this album and still do enjoy the album. The album is basically about three things, appreciating the ladies, acknowledging God for what he's achieved and obviously his journey to the top. My initial fear about my anticipation for the album was that, he would do the typical Nigerian secular noisy songs to endear it to the fans. Fortunately for me, he didn't. Rather, he messed around different genres and merged them with his style to give birth to this album. This has to be one of my favourite albums to come out of Nigeria.
Rating – 3.5/5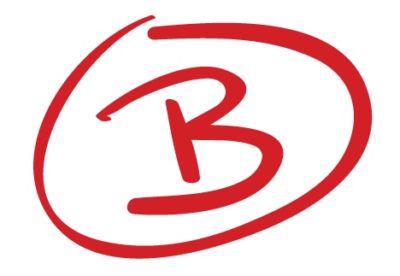 Reviewed by Chuks Kings
@chuksypablo

"ALBUM REVIEW: Patoranking – "God Over Everything"", 5 out of 5 based on 1 ratings.
---