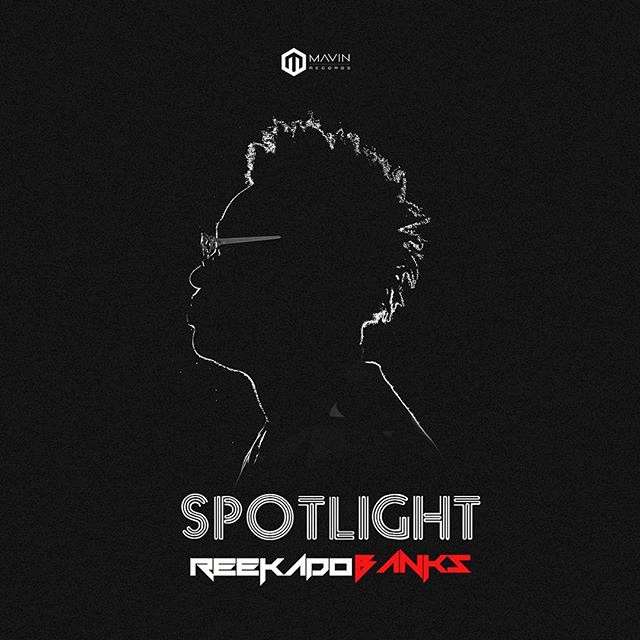 Artiste – Reekado Banks
Album – Spotlight
Features – Patoranking, Falz, Kenny Blaq, D'Prince, Vanessa Mdee, Sarkodie
Producers – Babyfresh, Altims, Don Jazzy
Label – Mavin Records (2016)
Running Time – 1hr 9mins
Since bursting unto the music scene in 2014 as part of the music trio (Korede Bello, Di'Ja and himself) signed to Mavin Records by Don Jazzy, Reekado Banks has made himself a very hard-to-hate act. Since his star contributions to Dorobucci, Adaobi, Looku Looku, his fame has only grown. It was only fitting that an album be released to crown his fame after winning the much coveted Next Rated Award at the 2015 Headies albeit in controversial fashion.
Spotlight is a pot-pourri of different music forms all combining to create an albeit energetic composition. The title alludes to the fame which his music has brought to his doorstep. The album cover with Reeky's silhouette highlighted by the moon reflects the title of the album as is also aesthetic. With no further ado, I shall delve into a dissection of each song. Enjoy!
Hey Stranger
This is a pretty decent start to the album. Hey Stranger talks about a love affair gone wrong. Reeky brings out a tender side we have seen in a few of his previous songs unto this track. Nice production as well, although it seemed like for most of the song, there was just instrumentation interspersed with chants of "hey stranger". The song could have done a lot better with more lyrics.
Killa Whyna ft Patoranking
Babyfresh came through on this one with a tight production. Other than that, this was a fairly poor attempt at reggae by Reekado. The song was just all over the place. Patoranking himself was average at most. Not the best effort but yet still commendable.
Problem
Rrrrrrrr!!! Now, this is the Reeky I expected. This song gets you bobbing your head unconsciously to the tune. The beat and production by Babyfresh is top-notch while Reekado really owned the song, flowing through the beat albeit with so much ease. This gbedu is a problem!!!
Koloba
Another Reeky tune! Koloba has this high-tempo funky tune that makes you wanna just get up and groove. Altims really came through with a tight production. The only flaw is that the song ended quite quickly. Well, good things don't always last right?
Biggy Man ft Falz
Reekado & Falz combine once again to devastating effect. Safe to say, the track didn't quite get to the level of their previous collaboration (Falz' Celebrity Girlfriend). Reeky comes through on this with a decent chorus and cool lyrics. Falz was an otherwise brighter spot on the track with his usual boisterous nature. Thumbs up to Babyfresh on the production. Top notch!
Ladies And Gentlemen
To be sincere, I was curious to hear this song when I saw the title. Reeky did not disappoint as he came up with an afro-juju tune worthy of any owambe party. One would say a feature with Choc Boy, Koker would have been suitable for the track but I think Reekado did just fine on his own. Another short song, makes you wonder why the good ones don't last.
Baby Oku
Apart from the refrain which sounds a lot like Flavour, Reekado does a perfect high life grove track. Who knew Reeky could speak such fluent Igbo? The track runs a repetitive pattern that flows along the lines creating a template for a good performance. Only Reeky!
All Your Love ft D'Prince
In my opinion, this song would have done quite well without D'Prince's verse. He didn't really bring much to the track. Reekado pretty much did most of the job on the track. The production is also quite commendable, the drum kicks and rising percussion gives the song a vitality that could only be appreciated by head-nodding.
Change
An obvious attempt at addressing the political situation in Nigeria; Reekado did justice to this one while flowing to the beat in his usual seamless manner. The song touches prevalent situations in the Nigerian political situation as well as normal interpersonal relations. Nice one Reeky!
Skit ft Kenny Blaq
Personally, I believe this track should be the first on the album as an intro, but still the obvious talent that is Kenny Blaq came through on this track giving a church feel to Reekado's old songs.
Move ft Vanessa Mdee
Damn! A song for the lovebirds; I'm definitely looking forward to visuals to this one. Tanzanian diva, Vanessa Mdee really came through on this mid-tempo track. Although, the song sounds a lot like Korede Bello's Romantic ft. Tiwa Savage but I guess it's still Mavin sha! It's all love!
Gbagbe
A decent attempt at juju music, the Kuti style; tight production, groovy beat although the lyrics were sparse but I guess that's how these songs are meant to be.
Love My Baby
The strength on this song lies in its lines. Reekado promises his girlfriend heaven and earth in this song, professing how deep his love for her runs. Another one for the lovebirds to jam!
Na Ur Boy
Of course, it won't be a complete album without a song talking about the hustle. Reekado talks about being just an ordinary boy before getting signed by Don Jazzy. He then also states that he is still that ordinary simple guy. A simple yet meaningful track.
Olaoluwa
It's Don Baba J!!! Reekado comes thorugh with another owambe number produced by the Don himself. If you thought Ladies And Gentlemen was the sh*t, you should listen to Ola Oluwa. This song is a definite jam for weddings and the sort. Don Jazzy still got it! Ko ma ni baje lola Oluwa!! The song has the Yoruba gospel feel with a folkloric twist to it.
Today
This track is a sort of body-worship to beautiful girls. He talks about Unilag girls, South-African girls (Soweto). The occasional trumpet accompanied with the back-kicks give you a Jazzy feel but the song was actually produced by Babyfresh. Surprised? Me too!
Dangote
As the name succinctly implies, it is a song about wealth and success. It is a song of prayer, of wishes to become a great and influential person in the world. Reekado wishes against the bad things but choruses "Ah Amin" to the good wishes. Decent production especially with the trumpets.
Turn The Lights On
Turn The Lights On is a motivational track inspiring courage and preaching against the fear of tomorrow. Although, Reekado uses a plethora of borrowed lyrics like Drake's "started from the bottom" or R.Kelly's "sign of victory", there is really no need to act self-righteous about it. The content of the song is forgiving enough.
Katapot
This track needs no more attention than it has garnered way before the album is released. A Reekado Banks classic; Katapot is a love song emphasizing defiance and endurance in the midst of much adversity.
Oluwa Ni Remix ft Sarkodie
Not much different from the original except for Sarkodie's addition. As usual, the Ghanaian rapper supplies some high quality stuff. Reekado switches the tone of the chorus a bit albeit not so much different from the original.
Standard
Although Reekado dropped this song as a sort of prelude to the album, I believe it is one of the best songs on the album. Reekado once again talks about starting from the bottom and getting to the top and never going back to the sub-standard level he used to live. Tight production.
Mavin act, Reekado's debut album was always going to draw up several criticisms based on the fame and hype he has garnered ever since he first burst into the spotlight. The album's musical content, a mixture of different forms (a pot-pourri if you wish) and composition is decent enough, production is top-notch but the arrangement leaves much to be desired; probably something to note for the next album which we are looking forward to. All in all, it was a commendable effort from the Katapot crooner.
Rating – 3.5/5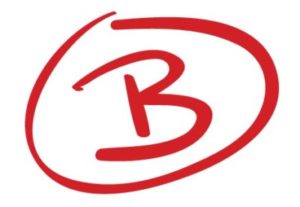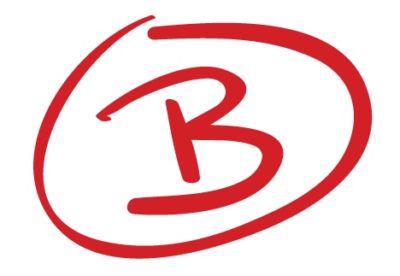 Reviewed by Kvng Michael
@mzter_stig
---