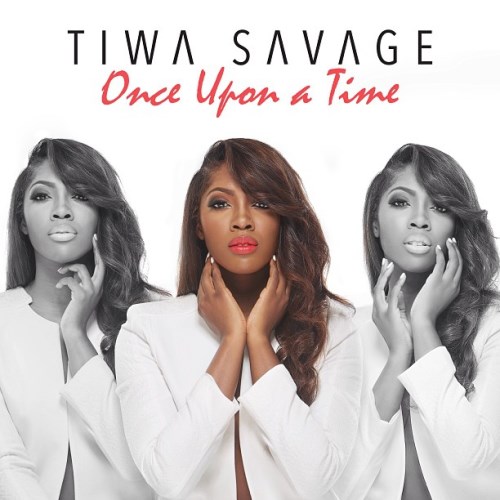 Artiste – Tiwa Savage
Album – Once Upon A Time
Features – Don Jazzy, Iceberg Slim, Sarkodie, Flavour & General Pype
Producers – Don Jazzy, Del B, Gospelondebeat, Raydar Ellis, Sauce Wilson, Spellz Magik Boi, Warren "Oak" Felder & Harmony Samuels
Running Time – 01:18:41
Label – Mavin Records, 323 Entertainment
Year – 2013
After a long wait, one seeming like an eternity (and also marred with change of release-dates), Tiwa Savage has unleashed her debut LP which sadly houses 21 tracks and different genres, from gospel to afrobeat and even techno. Despite the involvement of different production "heavyweights" on the album, the total body of work lacks an actual identity (not forgetting the quite frankly unnecessary length), while it's multiple genres makes it 'Once Upon a Time's Achilles' heel and leaves it lacking the organic sound an album should possess.
Want to know which songs should have been shelved and not included on Savage's debut? Here is our track-to-track review of the long awaited album.
1.     Once Upon A Time: Reminiscent of a Disney flick, Tiwa Savage sets off on this musical journey with an intro to the tale about her journey through life to love and fame.
Wanted: Thankfully, Tiwa meets our high expectations with the second track 'Wanted'. The number samples a line from Damian Marley's 'Journey to Jamrock' and is a ragga winner that can be likened to Rihanna's 'Man Down'. Produced by western hit-maker 'Warren "Oak" Felder' who has worked with the likes of (Rihanna, Chris Brown and Alicia Keys), Savage rides the bouncy reggae-inspired beat venting about committing murder with her looks.
3.     Ileke: Supported by banshee-like back-ground vocals from Iyanya, who sounds possessed by Tiwa's 'Ileke'; Ms. Savage quickly borrows a chapter from the Iyanya's gospel by shouting out prominent female figures (a roll call from Linda Ikeji to Weird MC to Ita Giwa to Rita Dominic) about minute into the near-message-less 4 minutes 2 seconds provocative track. This song is fated to get the party started and probably also  becoming a smash hit owing to 'Gospel's' intoxicating drum dominated afrobeat instrumentation; Tiwa gets her feminism started urging females to shake their behind.
Middle Passage: 'Middle Passage' is a musical delight highly reminiscent of Jill Scott. It might come off as boring to some but this number showcases Tiwa's vocal abilities in a new light, highlighting her lower register. The lazy jazz inspired number has its chorus sung in Yoruba… 'Middle Passage' is dreamy, a dream most music lovers will not want to wake up from.
Olorun Mi: Savage wows with an emotional ballad dedicated to the ones lost. Amidst an emotive Sauce Wilson production (not-forgetting the powerful message), Tiwa dishes what might be her best vocal performance to date, capable of wetting the eyes of the soft-hearted and those who have lost someone. The addition of a seasoned choir would have lent a helping hand to drive the weighty message of this song home.
6.     Why Don't You Love Me: A major mood swing as Tiwa Savage dares her man on 'Why Don't Love Me'. A groovy pop candy where Savage shines in her middle register even though we would have loved the diva to dare herself by belting out those notes yet she manage to savage the dance-pop instrumentation.
7.     Fela Interlude: Obviously Tiwa Savage studies the gospel of the vocal bible according to popular opinion 'Brandy', and thought to share what she learned from the lessons of back-ground vocals, vocal layering and minors on this mid-blowing interlude. Savage soars singing the lyrics to the chorus of Fela's signature tune 'Lady' in grand style!
Love Me, Love Me, Love Me: 'Love Me, Love Me, Love Me' is heavy! Tiwa attacks our auditory system demanding to be loved on the bouncy chorus of 'Love Me x3', with a prefect mixture of English and Yoruba and a bridge that rises to the occasion. There is no denying this diva the love and attention she demands.
9.     Eminado (feat. Don Jazzy): The only thing that might have saved 'Eminado' is a louder and stronger bass guitar. One of the weakest songs on the album.
10.  Folarin: Tiwa Savage never disappoints when it comes to mid-tempo pop candies and 'Folarin' is another sweet from the Mavin, we highly recommend. Spellz "Magik Boi" provides a groovy siren-filled instrumentation and Savage layers her soft voice in a Wande Coal-esque manner not-forgetting her infectious back-ground vocal grunts and hiccups which seals the deal. 'Folarin' will not blow you out of this atmosphere but it undoubtedly will shake you up.
11.  Oh Yeah (feat. Don Jazzy): Please we have enough Don Jazzy and Tiwa Savage collaborations to last a lifetime. Apart from the Calvin Harris-esque beat and cute lines exchange between Tiwa and her producer on the pre-chorus, 'Oh Yeah' is another yet dismissible weak album filler.
12.  Shout Out (feat.  Iceberg Slim & Sarkodie): "Put some Pepsi in the Bacardi…" but we still do not know why Spellz shopped a beat with striking similarities to what he gave Banky W for 'Good Good Loving'. Aside that and the numerous Pepsi shout out; shout out to Sarkodie for delivering a memorable rap verse, Tiwa Savage and the hommies for this solid but obviously 'filler' material.
Written All Over Your Face: If Savage sounds like this every time she is singing about oral sex, we will be glad if she sings about nothing else. Tiwa glows on this Warren "Oak" Felder produced PG18 number; from the trance-like opening to Tiwa's confident and sensual vocals as she sings, "Boy you're a mess but you look your best, baby when I'm written all you face…". On 'Written' Tiwa delivers a standard sex-oozing R&B number sounding out like a high-value imported merchandize.
14.  Get Low: Apparently Tiwa has found a new strength and tackles the subject of 'roleplay' on this baby-making follow- up to 'Written'. Produced by Sauce Wilson yet fuelled by sex, her signature harmonies and background vocals; 'Get Low' drags a bit but manages to come out as dope as her elder sister 'Written'.
15.  Ife Wa Gbona: The 15th track marks the foray into the indigenous sound on 'Once Upon A Time'. So Sick should be blamed for the rich Yoruba high-life beat which is the foundation of the groovy and flirty Tiwa Savage and Leo Wonder love duet. If this is what love sounds like, we would not mind falling into it.
16.  Eji Ma Fia: Bring out your handkerchief if possible and be ready to move a bit for 'Eji Ma Fia'. The dance number ticks all the right boxes despite sounding like a left-over from Iyanya's 'Desire'. After the main groove, comedienne Chigurl gives a hilarious skit where she sings an ode dedicated to Tiwa Savage.
17.  Baby Mo (feat. Flavour): The highest point on the complex high-life number produced by hit-maker Del B is the catchy first 17 seconds which comes again after the second chorus. Bearing undeniable production similarities to Flavour's 'Shake' which was also produced by Del B, 'Baby Mo' has melodramatic sound changes , making it struggle on the verses, pick up on the chorus and rises again on the bridge. The Flavour assisted duet lacks the magic of 'Ife Wa Gbona' but packs enough attitude to make you sweat.
Stand As One (feat. General Pype): For Tiwa Savage the gospel of Proverbs provides the base of this reggae song produced by 'Spellz' as the LP dives into the spiritual note. Despite the inspiring lyrical content; it is a summer party with Savage who is assisted by dancehall titan 'General Pype', it will not take you to church because but it might stir some emotion and definitely make you want to bust a move.
19.  Thank You: Officially closing the album and plunging deeper into the gospel genre is 'Thank You'. Tiwa Savage is appreciative for God's blessing and shows it in a 'praise' 'style.
BOUNS –
20.  Without My Heart (feat. Don Jazzy): Tiwa Savage takes it to another realm showing her versatility sonically. The ragga/dancehall anthem features her Mavin boss 'Don Jazzy' who surprisingly keeps up with Savage with his verse adding his own unique element to the 'Oak' orchestration.
21.  Kele Kele: Tiwa's signature song which catapulted the songbird to the top of the musical food chain; 'Kele Kele' is afro-beats brilliance and is timeless.
Reviewed by Ogaga Sakpaide [ @Ogagus ]
---