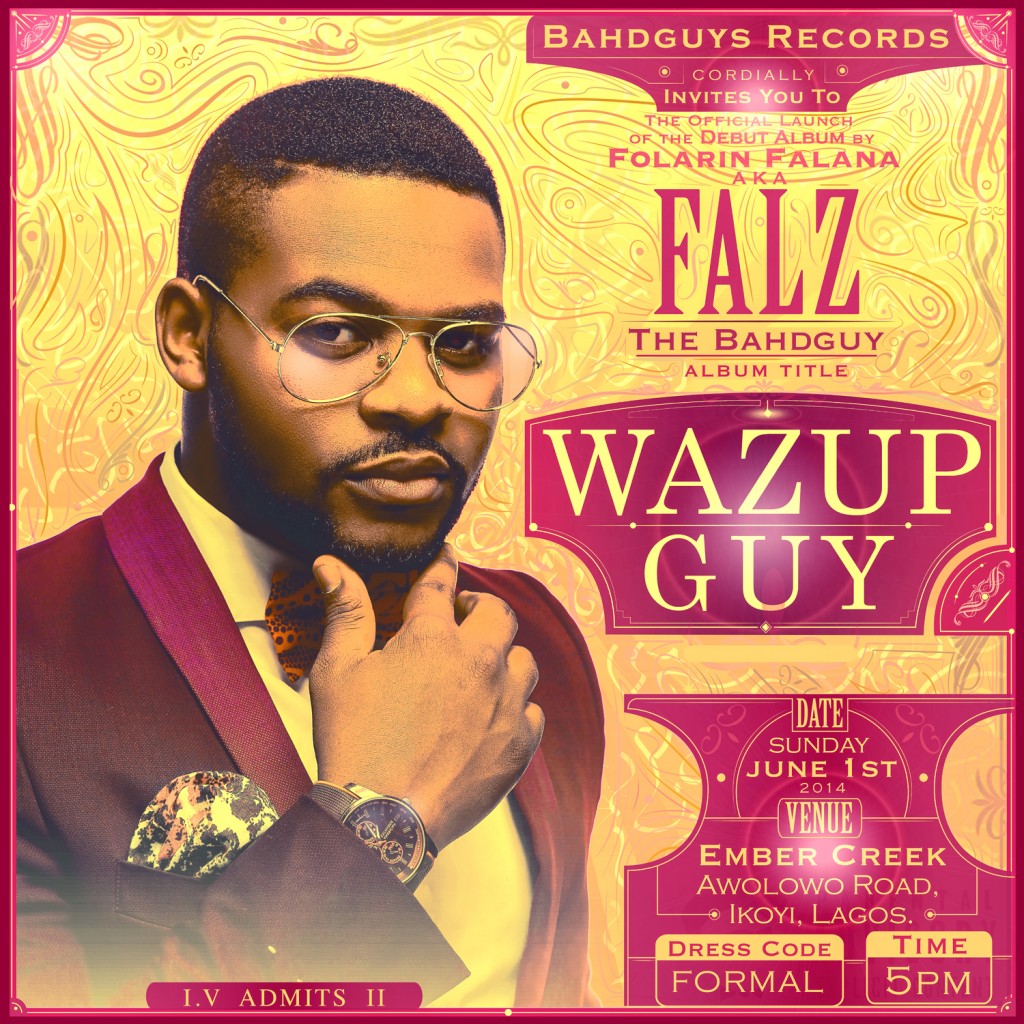 After releasing a mixtape in 2009 (SHAKARA) as an introduction to the Nigeria Music Industry without receiving the expected buzz, Falz followed up with a couple of singles to appeal our appetite and seeing it created a hullabaloo around him as to which genre of music he can be classify as. He deemed it fit to release his debut album though well not anticipated. His 18-track album with one hidden track totaling 19 tracks portrays his unchanged style of fusing electronic-bass sounds with different genres.
Welcoming listeners to the album is a mock-up OAP who introduces Falz as a rapper, vocalist, lyricist and a great musician with the latter turning out to be too much hype.
See Me, a song that tactfully flowed with the introduction further shows the "I-don't-send-you-I-am-a-celebrity" side  of Falz as he lyrically dropped lines about being the Hero who everyone wants to see (sic)
"Currency", "High Class" & "Cool Parry" are some of the high of the album having released as singles prior to dropping the album and videos shot for each of them. In each of them, the synchronization of Falz's voice and StudioMagic's electronic beats is one to be envied even if the contents seemed similar in all three tracks.
Aside "O Pari" which had Olamide, Falz didn't bother to feature a major artiste with reasons best known to him. Baddo in his usual playful Yoruba word-play mode makes the track worth listening to as he was better placed at the concluding verse of the song.
In "Wazup Guy" the title track, Falz word plays childishly on a beat that sounded one too much Notorious BIG style although modified with electronic sounds by Studio Magic.
Been the son of a renowned human right activist, "How Far" is an expected track and with a catchy hook by Si J.r Dauda which talks about the ills of Nigeria, this song could be a theme song for his father's movement.
Other tracks worthy of mention are "Hold something" which is has a different feel as he tries merging his usual pattern with Fuji and "Marry Me" which had Jonny's wife – Yemi Alade and Poe.
Overall Falz didn't resonate across all status. With his affluent background, he succeeds once again as a good son but street wisely, he missed the edge as there is no song capable of creating a sort of frenzy across generally. Having gotten his call unanswered his best bet is to try yet again.
Reviewed by The A
Editors Rating  2/5