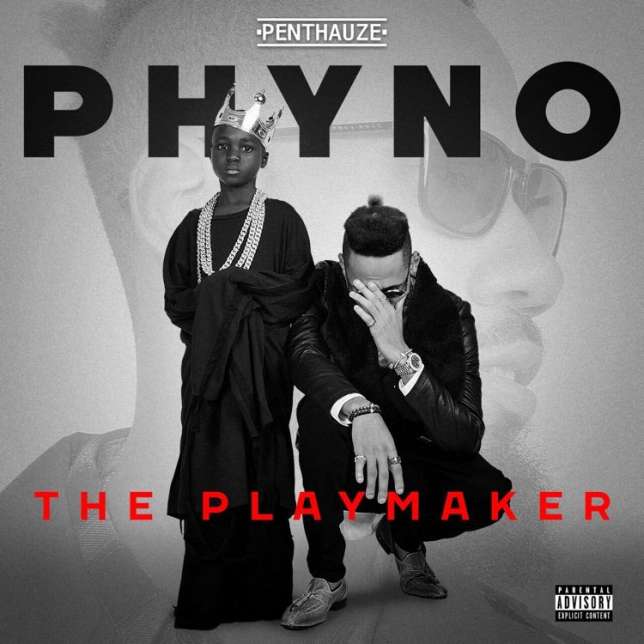 The last time we had a vessel full of pure awesomeness from Phyno's loins was 2014 when he gave us No Guts, No Glory. An album that was touted by many music pundits as by far the best, penultimate year.
Prior to the release of "The Playmaker" the Eastern rapper held sway with singles which doted more on his sing-ability as opposed to an adept rap prowess that's he's become all too well-known for. Not one to faulter, Phyno re-introduced us to his artful grand mastery of the Igbo dialect in skillful permutation on songs like Abulo, Best Rapper and I'm A Fan, which all sample on a variety of rap trends wherein Phyno applies himself with ease.
However, we can't deny that as hard and bad as the Ezege slays in rap, he's equally found ways to give us some succour with his efforts at making sonourous melodies. Yes I Pray, So Far So Good and Pino Pino are tracks that highlight his unmatched perception of music especially for rappers who have at some point in their careers attempted the singing form.
What about the features? Phyno didn't come to play. He serves us the rich vocals of the legendary queen mother of African soul and high life music – the elegant stallion, Onyeka Onwenu on Ochie Dike (Mama) a tribute song to mothers. There's 2Baba and Flavour fusing in high life and afro R&B elements into the love song, Okpeke. Burna Boy and MI Abaga totally finish their home work leaving no remainders whatsoever on Link Up – a song templated heavily on self-aggrandizement.
And finally, the reason why the album is eponymously titled is because it truly lives up to the name. Masterkraft and Major Bangz satisfy desire with their crafty productions on largely the favourite track picks off album. Of course, not without leaving more to relish from Tunex and Benjamz who shine to the envy of the sun with the order of canniness shown in their productions on arguably the next worthy contender for album of the year in 2017.
After what has been described by some as quite the wait, Phyno has again proven that indeed he is forever and amen!