All You Need To Know About #LaFiesta15
---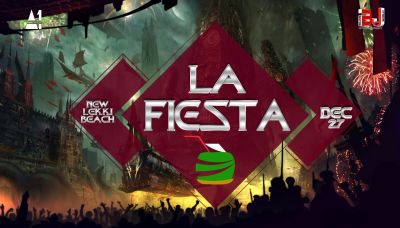 On November 20th. A1 Media in collaboration with Bigjamz world & Atlantic Production Company creators of the 3rd  edition of La Fiesta in Lagos. The third edition of the flagship event, which is set to take place at the New Lekki Beach Lagos. This coming December 27th. La Fiesta #Lafiesta15 would be welcoming a diverse mix of over 50 entertainers to its third soon to be transformed and redesigned stage, La Fiesta #Lafiesta15 will allow the opportunity to experience a crazy night of music, fireworks, theatrics, love and happiness this yuletide season that the festival will be known for.
La fiesta will also feature Quad bikes , Bouncing Castles , Jet skis , Clowns , volley ball competition etc..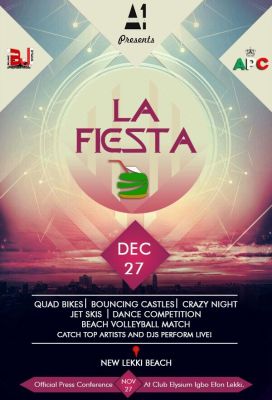 Now, for the first time in its history, fans will have an opportunity to receive exclusive up-close and personal access to their favorite Entertainers as A1 Media, BigJamz World & Atlantic Production Company hosts its first Press conference at Club Elysium Igbo Efon Lekki Expressway Lagos on the 27th of November. Working in collaboration with Top media houses, the La Fiesta Press Conference will feature a number of experiences, fans will have an opportunity to meet with their favorite celebrities and also we will be unveiling the brands and sponsors of La Fiesta.
For the most up-to-the-minute details regarding the music festival, please follow the festival on social media
Twitter @Lafiesta_NG
Instagram @Lafiesta_NG, www.Facebook.com/LafiestaNG
Follow the conversation on all social media platforms #Lafiesta15
For Sponsorship, Enquiries And Stand Bookings,
CONTACT; 08036120609, 08168032026, 07065896413.
Email; [email protected]
Categories: Sponsored Content
No Responses Yet