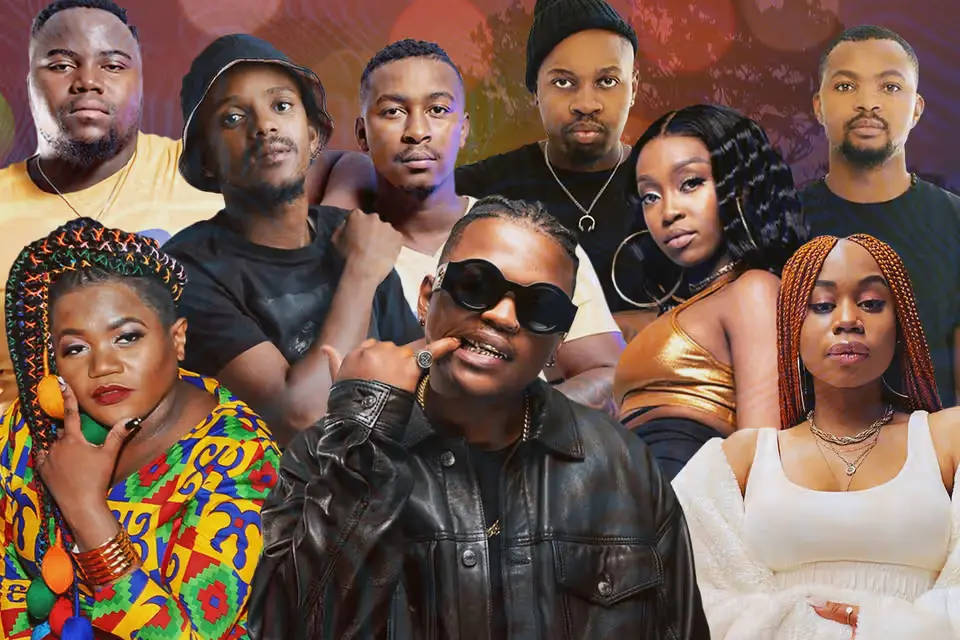 Global music audiences are currently enjoying the buzz of the "Amapiano's" deep house, basslines pushed by wood drums, and soulful piano melodies – straight out of Africa.
Notably, Amapiano is more than a music genre; we can say, it is an inspiring style and dance that has an impact on South Africa's music industry. The sound is always the perfect vibe for a car ride with your friends and you for sure know clubs enjoy having the dancefloor buzzed with this kind of vibe.
Amapiano has come to stay, the genre has enjoyed more attention and fusion from various diverse African artists around the globe. Read on as we highlight some interesting and remarkable things about Amapiano, the innovative genre taking the African stage by storm.
What does amapiano stand for
The genre's title, "Amapiano", was inspired by the "piano" components that saturate the beats, and "ama" is a Zulu term that denotes its origins. It all started with the Kwaito genre – an Afro Pop style that incorporated musical elements from Zulu folklore – where the roots of the Amapiano genre may be found.
Remarkably, Zulu is a highly respected culture in South Africa, and its music has influenced a number of South African music genres, notably gqom, which is now overtaken by Amapiano. In the South African city of Pretoria, Amapiano's popularity and renown first rose in 2016. Pretoria, which is geographically located outside of Johannesburg, the capital of South Africa, needed to make another statement. The music's constant piano chords, heavy bass, jazzy undertones, and Zulu-style percussions all serve to distinguish Amapiano.
Thanks to the efforts of Dj Maphorisa, Kabz De Small, and MFR Souls who resisted the boycott wave by South African artists who quickly wished away the genre, their presence among others made Amapiano the new national theme for South Africa. Amapiano songs topped South African charts for the better part of 2020 during a time when the world was battling a deadly first wave of Covid-19. The creators of Amapiano really have struck gold with their savory music, which is perfect for house parties, radio stations, and clubs.
The Popularity of the African Rhythm – Amapiano
We know there are a lot of African sounds and the Amapiano competitions are currently buzzing as well on TikTok, South African streets have been vibrating with its sound for years. This underground fad, which is thought to have begun in 2012, gained enormous popularity during the Covid-19 outbreak and has continued to grow ever since.
Notably, Amapiano was incredibly famous in Gauteng's neighborhoods prior to its full-blown emergence in 2019. Amapiano began to emerge at house parties and, with the help of several producers and DJs, developed into the magnificent sound it is today. The first South African artists to release an Amapiano-style song were Samthing Soweto and Moonchilds Sanelly, and they received a lot of positive reception. From there, Tanzanian rapper Sho Madjozi from Dar es Salaam, South Africa, released an Amapiano track.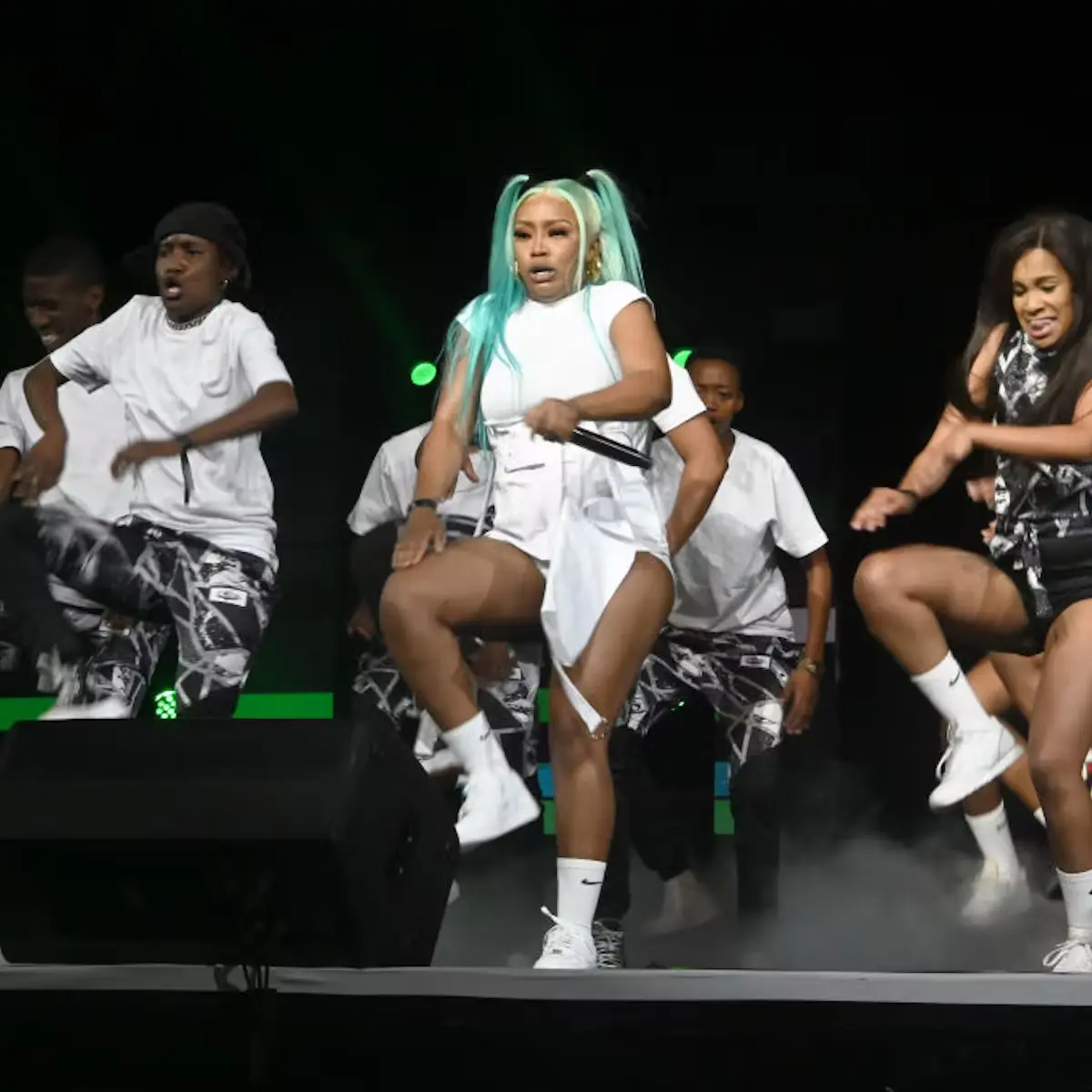 Who brought amapiano to Nigeria?
Amapiano's appeal throughout Africa, especially in Nigeria, which is rising as the world's fastest-growing entertainment and media market, is a positive indication of its potential for a global influence. In order to spread the sound of South Africa, Maphorisa and Busiswa started collaborating with musicians from other parts of the continent. Maphorisa is featured on Kabza's catchy and contagious "Sponono," which also features Grammy winners Burna Boy and Wizkid from Nigeria and Cassper Nyovest, one of the biggest names in South African rap. Busiswa was chosen by Naira Marley of Nigeria for his scandalous dance tune "Coming", while Shirazee of Benin used her for his acapella song "Right Thing".
We can highlight Master KG's "Jerusalema" remix with Burna Boy as proof that collaborations between South African musicians and performers from different regions of the continent are occurring on a newer and larger scale over the years. "Jerusalema", a gospel-house song that was first released in November 2019, has amassed more than 552 million streams on Spotify alone across all of its versions and remixes, and more than a billion views on TikTok. Focalistic and Davido have also enjoyed a good number of successful records with two standout collaborations; "KE Star" and "Champion Sound". We also recognize that a host of African superstars, especially Nigerians, enjoy infusing this magnificent sound into their craft.
It's time to ponder aloud what the sound of our summer will be as the 2023 music industry gets fully warmed up with the ominous summons of bars, clubs, and rooftop parties that are getting closer and closer. Perhaps some of the Afrobeats and Afro-Fusion performers such as Grammy winner Burna Boy, Wizkid, and likes of Asake, Black Sheriff, Tiwa Savage, etc – will come through with that infused Amapiano that really helps to brighten up a gloomy mood. Moreover, a hot, stuffy night at the club or a cool afternoon at home can both be made better with Amapiano. It might feel and move like driving over cobblestones or ride like curving roads. Afrobeats and R&B DJ mixes can easily and have effectively used Amapiano.
How to Create an Unforgettable Amapiano Tune
Amapiano music is a South African style of house music that eliminates the typical aggressive and fast parts of the original house style. Instead, it is characterized by a mellow and tranquil sound that incorporates a combination of kwaito, jazz and deep house music. In other words, it has all the wonderful and soothing sounds that are suitable for relaxation and lounging.
The rise and success of Amapiano music can be largely attributed to the fast-evolving music industry in South Africa. Unlike other musical genres, Amapiano has evolved in a very short duration and created a unique sound that is widely appreciated. It has become extremely popular in the larger South African market and has been slowly but surely making its way into the international market.
The main element of Amapiano music is the piano, and it is used to create a distinct, melodic sound. This sound is typically combined with subtle bass, percussion, and synths to create a peaceful atmosphere. Amapiano music also utilizes samples to create unique loops and harmonies. Thus, it creates a distinct sound that is easy on the ears and offers a sophisticated and calming musical experience.
This musical style was initially popular in the Western Cape but has since spread to other parts of the country and given rise to sub-styles such as Gqom and Afro-Pop. Amapiano music has been featured in many popular South African films and television series, further increasing its reach and influence.
Understanding the Basics of Amapiano Production
This genre has its own particular set of rules and guidelines when it comes to production so aspiring producers need to be familiar with these basics.
The first thing to understand when producing Amapiano music is the rhythm. Amapiano has a unique and complex rhythm created by combining four-on-the-floor kicks and offbeat (syncopated) hi-hat patterns. This rhythm is the foundation of Amapiano and producers must ensure that all elements of the track are in time with the rhythm. It requires a lot of practice and patience to really get the feel of it but with practice, any producer can get a grasp of the Amapiano rhythm.
The second element of Amapiano production is sound. The sound Amapiano is a combination of traditional African sounds with digital and synthesized sounds. Producers must be very creative when selecting and blending sounds to create the Amapiano sound. All elements of the track should be harmoniously blended together to create the jazzy, yet modern feel of Amapiano.
The third element of Amapiano production is the arrangement. This is how the sequence of the elements of the track is structured. As with any genre of music, specific parts with specific arrangement techniques must be followed to create the desired effect. Producers must be aware of how to arrange the different parts of the track such as the lead, chorus and bridge.
Finally, the fourth and most important element of Amapiano production is mixing and mastering. This is where the track really comes to life and is where the producer can really shine. The mixing is where the various elements of the track are blended together, adjusted for levels and equalized for a thicker sound. The mastering is where the finishing touches are added such as compression, limiting, and stereo effects.
To summarize, aspiring producers must be familiar with the rhythm, sound, arrangement and mixing and mastering of Amapiano production in order to create great Amapiano tracks. It is a process that requires a lot of practice and patience but with the right tools and knowledge, any producer can master the basics of Amapiano production.
Creating a Catchy Amapiano Hook
When it comes to creating a hook for an Amapiano track, one of the most important aspects is instrumentation. Many Amapiano producers opt to use traditional African percussion instruments, such as bongos and shakers, in order to create an authentically African vibe and to set the tone for the track. Some producers also prefer to incorporate more contemporary elements into their music, such as synths and heavy basslines, as this can give their way to a modern twist. Ultimately, the choice of instrumentation will depend on the specific sound that the producer wishes to achieve.
Another crucial element of any Amapiano hook is the use of vocal samples. These are often sampled from classic Afro-House or Kwaito tracks, though some producers opt to use their own vocals to provide the hook. Regardless of the source, the vocal sample should be unique and highly memorable, as this is often the element that will draw people into a track.
Also, any great Amapiano hook should pack in lots of energy. This can be achieved through the use of high-tempo beats, heavily affected synths, and creative sampling and layering of different elements. Experimentation is vital when it comes to creating energizing hooks, as producers should be willing to push the boundaries and take risks in order to craft something truly special.
Creating a catchy Amapiano hook is a difficult yet rewarding task, as it can be the key to creating a unique and successful track. By utilizing a range of instruments and vocal samples, alongside plenty of energy and experimentation, producers will be well on their way to creating a hook that cannot be ignored.
Using Effects to Enhance Your Amapiano Track
The use of effects in an Amapiano track can help to give it a distinct and unique sound. One of the most important effects when producing an Amapiano track is reverb. Adding reverb to your sound can give it a spacious and ambient feel, which is often desirable in this genre. Additionally, reverb can also be used to fill out a mix, making it sound fuller and smoother. The use of a compressor or limiter is also essential in an Amapiano track as it can help to keep the levels consistent and give the track a more professional and polished sound.
Another important effect to consider when creating an Amapiano track is using filters. Filters are an effective and creative way to shape the sound of your track and make it stand out from other songs in the genre. By using filters to cut off some of the frequencies in the track, you can create an interesting sounding, and unique track. For example, using a low-pass filter can help to give your track a dark and mysterious sound, while a high-pass filter can help to add brightness or sparkle.
In addition to filters, the delay is another effect commonly used in Amapiano production. Delay provides a way of adding depth, emotion and movement to a track. Applying a subtle amount of delay on the drums can give them a stronger, more intricate sound. By adding delay to the vocals and/or other elements in the mix, you can create interesting textures and give the track a more complex sound.
Using effects correctly in your Amapiano track can really help to make it stand out from others. With careful consideration and experimentation, effects can be used to create interesting, unique and captivating tracks. By using effective techniques such as reverb, compression, filters and delay, your Amapiano track can reach new heights and truly come alive.
Mastering Your Amapiano Tune
Producing and mastering an Amapiano tune requires creativity, skill, and knowledge. It is an art form that requires a high level of attention to detail and an in-depth understanding of the genre's features. With the right techniques and a deep appreciation of the genre's sound, anyone can become a master of the Amapiano tune.
Even the most seemingly perfect tune can benefit from post-production touches and adjustments. If a producer notices certain sections that are lacking in quality, they should make the necessary adjustments to ensure every part of their track is as polished as possible. With the right techniques and a critical ear, mastering an Amapiano tune can be both a rewarding and enjoyable experience.