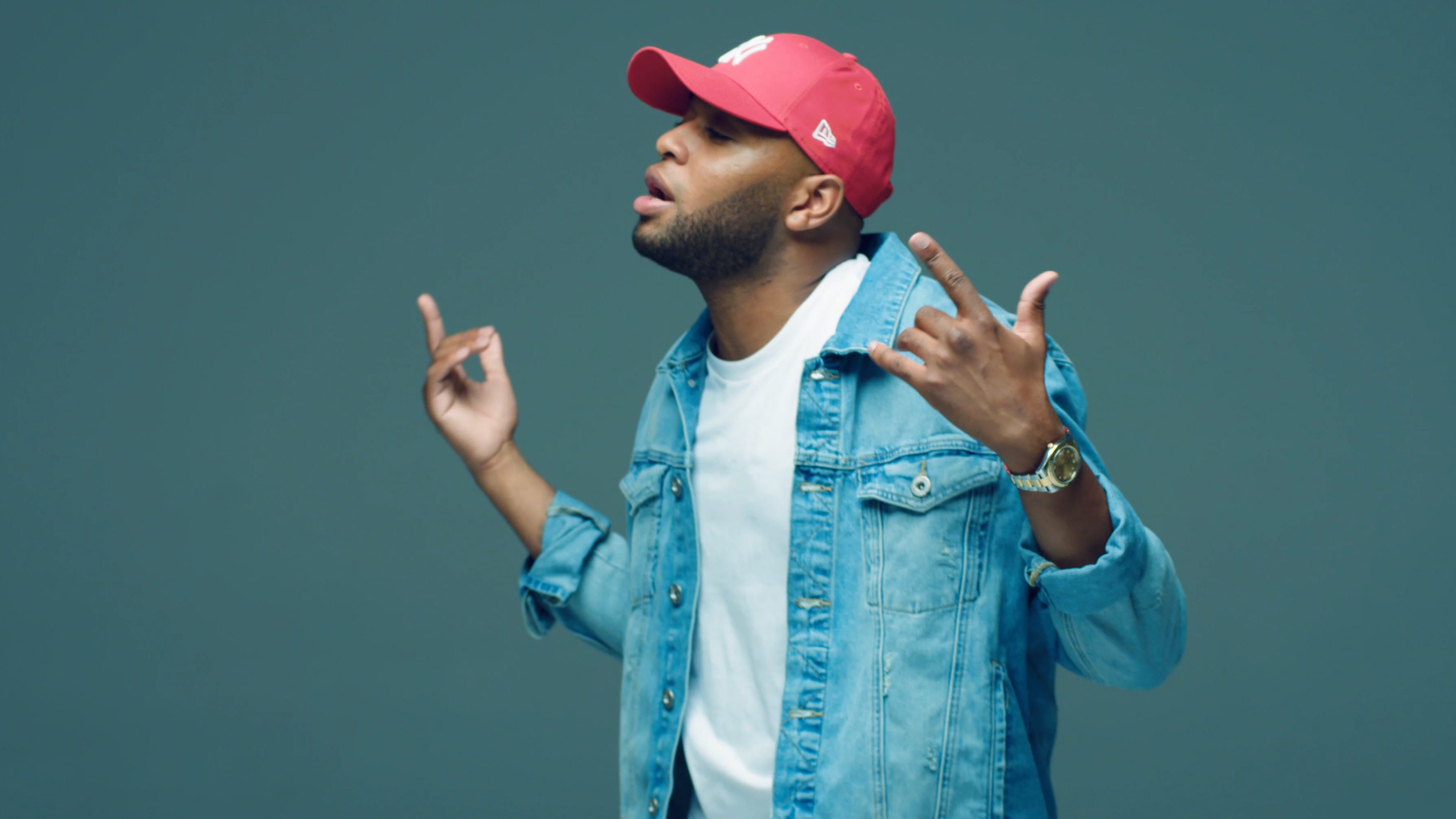 Amsterdam's rising star Angelo King released a new afrobeat hit titled "Pick Up The Phone" featuring ND. The 25 year old artist is no stranger to the European club scene, but with this record he is trying to do things globally. Angelo King was born and raised in the Netherlands; here he opened up shows & worked with international artistes like Trey Songz, Gyptian, Ryan Leslie, Jah Cure etc. Angelo King is now ready to take on the world with his coming of age project. The E.P, co-produced by 808 Mafia is set to be released last this year.
Visiting Atlanta, Georgia on a frequent basis, King takes on the laid-back braggadocio the city is known for. The rapper clearly knows how to adapt, as heard on "Girlfriend" (that went certified gold ) and "Gang Signs", he effortlessly shifts between club-bangers and substance filled lyrics. Ever the close observant, King tells the story of a young man dealing with pressure, the longing for success and the problems that come along with it. Adding his warm and colorful voice into the mix, King proves he is more than just a rapper. He is an artist who isn't afraid to use his voice as his primary instrument, while taking the listener on a journey inside his imaginative mind.
No stranger to the insecurities attached to creating music, King undertook a musical journey that began at a young age. Studying his father's clients at a local studio in his hometown, Rotterdam, King states that the occasional meet ups with legendary reggae stars, and the entrepreneurial environment he was raised in, fueled him to start creating music under his own moniker. In 2017 Angelo King plans to further establish himself abroad and to take whoever's down along for the ride. With dreams of one day opening a youth center in Surinam, South America. King strives to be a symbol of patience and endurance. He adds, "when I make it, we all make it".  Enjoy and follow him via @iamangeloking.
DOWNLOAD "PICK UP THE PHONE" ON ITUNES
STREAM "PICK UP THE PHONE" ON SPOTIFY
Watch the music video below!
---