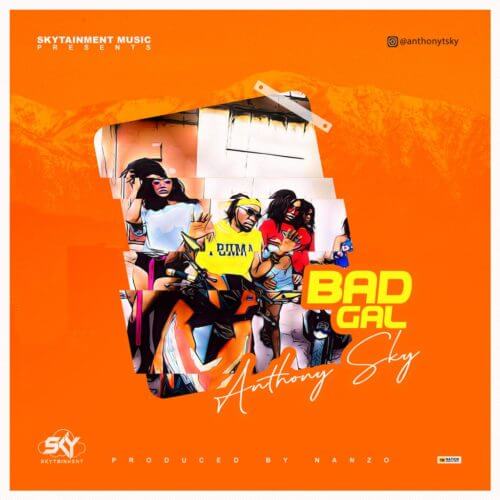 SKYTAINMENT MUSIC RECORDING ACT, "ANTHONY SKY," PUTS OUT A NEW AFRO/DANCEHALL SINGLE TITLED "BAD GAL"… 
Skytainment Music recording act, Anthony Sky, comes through with a brand new single and club offering titled "Bad Gal," an Afro/Dancehall recording which marks his second song of the year following the release of "Biko" in the month of May.
With "Biko" still buzzing on radio airwaves across Nigeria and spreading through the continent of Africa, the Nanzo-produced "Bad Gal" would serve as the perfect follow-up single which boasts of catchy lyrics, style and good tunes altogether – with a visual coming to the screens later this month.
Anthony Sky sure sets the pace in a bid to start off the second half of the year (or rather, the third quarter of the year) – listen up and share your thoughts. | ENJOY!!!
---