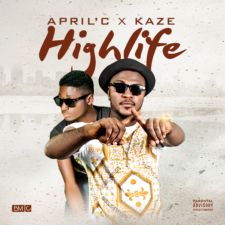 Life is like a rose garden,it blossoms and flourish when it rains plenty but withers when its scarce just like money.
To have money is to be rich, to be rich is to be fulfilled and if you are fulfilled,you are living the life; the "High-Life".    
APRILC and KAZE teams up to drop a sweet classy song titled "HIGHLIFE" which talks about living on the high side of life; produced by Kris beatz. This song will definitely make your playlist.
DOWNLOAD April C & Kaze – "Highlife"