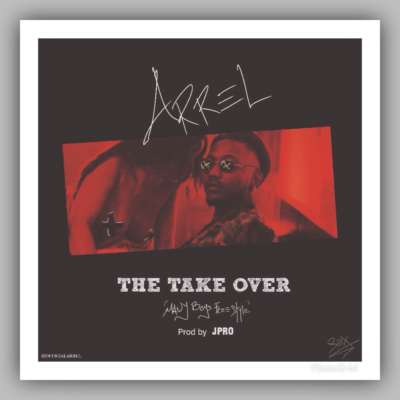 Moses Oghenare Iribevbe with the stage art name, Arrel, has in certain blog articles been generously compared to the great Wizkid in the manner he pushes his craft in a combo of grit, skill and a massive sprinkle of swag and imagism. Arrel however, hasn't allowed such weighty comparison burden his zeal, instead is consistently putting in more back-breaking work till his music is accepted around the world.
Arrel is known for vibes and sound that will make your head turn and your body tingle. His 'Girl Them' single is still a club banger, but he isn't letting the steam die down. Recently, Arrel sang his own cover to 50 Cent's hit song 'Many men' from his 2003 blockbuster debut album 'Get Rich or Die Tryin", and titled it THE TAKEOVER (Many Boys).
THE TAKEOVER speaks for everyone on the streets, our fight against negativity, our struggles and hopes for a better life, the reality of unsolicited hatres snd backstabbing, and of course winning! THE TAKEOVER comes delivered with raunchy and sultry lyrical content bound to entertain you and edify the spirit of the street hustle in all of us.
Here is The Takeover, folks.
Download and Enjoy.
---