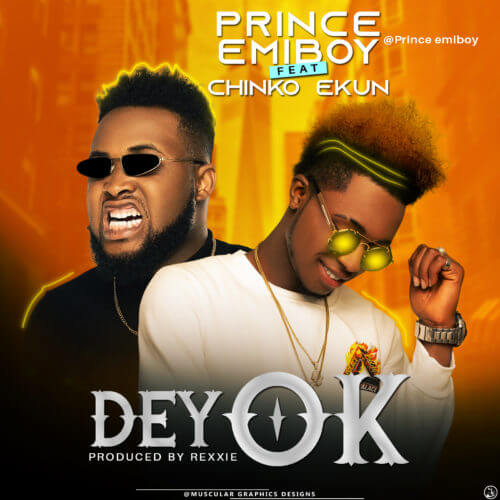 Just a few hours after dropping Fire For You ft Mr. Neen, Prince Emiboy doubles down with another one and this time it drops with a video. Dey Ok by Prince Emiboy ft the undisputed number 1 Naija rapper Chinko Ekun.
Am sure y'all would understand this crowned prince isn't here to play with no one. Dey Ok now out and made for your listening pleasure

"[Audio + Video] Prince Emiboy – "Dey OK" f. Chinko Ekun", 3 out of 5 based on 15 ratings.
---