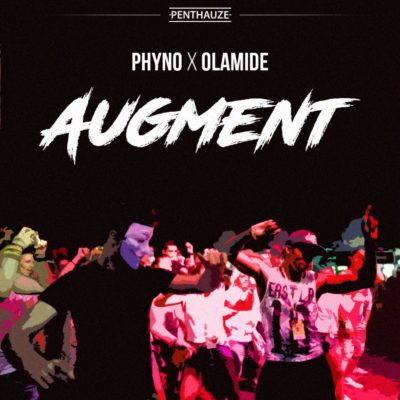 Blessings follow you nwanne m onye ma echi
Onye ma echi o, Imana onye ma echi oh…
Review by Jim Donnett (@jimancipation)
Phyno makes it look like being a rapper can get pretty boring and tiring sometimes. It almost feels as if it's when he can't whip up the magic in his lyrical bars that he opts for singing, which really isn't a bad thing for him to do. But however I have a personal reserve against him doing that for like the last couple of music releases since his Playmaker album dropped. On If To Say, he sang. Zamo Zamo with Wande Coal, he sang. The one with DJ Enimoney nko? Still sang. Then now this Olamide one again, singing!
For a guy with a famed personality in rap to now become largely synonymous for his musical melodies in like roughly the last two years, then you know there's something amidst somewhere. However, my personal bias for Phyno and his style of sonorous singing won't let me see past giving ear to good reason because I just love this Augment song.
My impeccable home training throws out the window once I hear it anywhere – be it in the car, on the streets, in a bus or even at my barber's shop. I like that it's a song entreating the message of hope, occasionally breaking into those classic-style praise worship medleys reminiscent of Igbo Pentecostal churches like the type I attend. Owing to the fact that it is ember month season, and nothing dominates this period better than songs that evoke gyration (or the feeling of it), I guess Phyno playing safe with this song is totally allowed. But he needs to watch it though before we relegate him to the trenches of them singer wannabes.
Review by aL Yhusuff (@therealmarcusbrown)
Listening to Augment, one has to give it to Phyno for easily flowing with the tide of the high-life. The vocals isn't that strong but it's quite melodious and one can't resist bumping along to the instrumentation.
Some rap heads could easily say Phyno has left the hip-pop culture aside and gone commercial by singing on this one, but we also have to realize that he has to satisfy his teeming fans, mostly Nigerians who don't really dig the hip-hop culture anymore.
The high-life feel? Words can't express that aspect as it feels almost perfect.
Olamide doesn't fall below par too as he flows sings effortlessly on the tide.
The production quality from Masterkraft is certainly on point.
As for the lyrics, it's just wishy-washy with no serious attempts at song writing but without doubts, this record is one that would certainly rock the airwaves in this ember period.
---
Please drop your comments below on Phyno and Olamide's latest collaboration, Augment.

""Augment" Maybe Phyno Should Just Give Up Rapping?", 5 out of 5 based on 1 ratings.
---