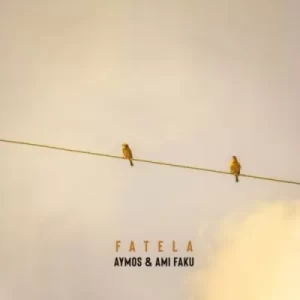 The sun was setting on a crisp summer evening in South Africa when the stars of the night made their debut. Aymos and Ami Faku released their single 'Fatela', a soulful and passionate duet that perfectly blended their individual sounds into one poignant song.
The song is an ode to love, as Aymos and Ami Faku use their voices to express their admiration and appreciation for one another. The song speaks about the struggles of relationships and how embracing them can lead to a stronger bond. The lyrics emphasize the importance of honesty and communication in relationships and how it can be the foundation for a lasting connection.
The music itself is a beautiful blend of traditional and modern sounds. Aymos uses the traditional sound of maskandi, an African musical genre, while Ami Faku incorporates her signature soulful sound into the track. The two styles perfectly complement each other, creating an atmosphere of joy and love.
Overall, 'Fatela' is an emotionally powerful song that speaks to the power of love and relationships. Aymos and Ami Faku have created an anthem for those looking for a deeper connection and are a perfect example of how two unique voices can come together to create something beautiful.