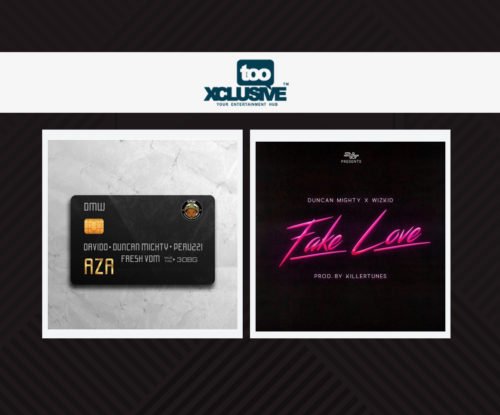 Duncan mighty is definitely one of the hottest artistes in the collaboration market for the Nigerian music industry as he has been giving us hit songs back to back with his amazing collaborations.
Two of his best collaborations since his resurrection into the Nigerian music scene have been his first collaboration that brought him back, FAKE LOVE and the most recent jam where he worked with Davido and Perruzi,  AZA.

These two songs are hit songs, but which of the is hotter?