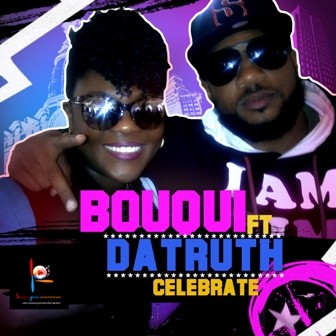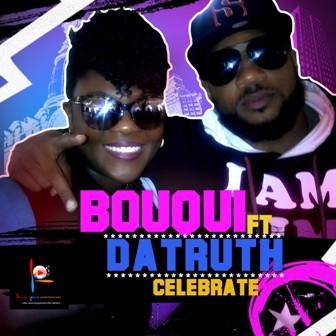 Yes 2013!! The mould is broken….for the very first time in the history of Christian contemporary hip hop music in Nigeria  and Africa, here comes the biggest International collaboration of all time.
With a song  titled "CELEBRATE",  the multiple award winning Nigeria rap queen "B.O.U.Q.U.I" features the phenomenal 3 time STELLAR award winner, 2 time GRAMMY and DOVE Nominee "DA T.R.U.T.H"
Apparently this is surely another set piece of takeover for Bukola Folayan popularly known as BOUQUI! The multi talented rap artiste who has held firmly to the female rap crown for years has just raised the bar once again with her new single titled Celebrate.
B.O.U.Q.U.I, having dropped couple of singles from her forthcoming double CD album "Marks Of a General & Eve Of Independence" is on the verge of creating another world record as the first female gospel rapper to release 4 albums and of course a double CD album, remarkable!!!
The song CELEBRATE is produced by VC PEREZ and mixed by Mix Master J with additional vocals from Studio and C Blaze.
DA T.R.U.T.H born Emmanuel Lee Lambert jr is set to drop his fifth studio album on the 29th of January 2013 titled LOVE HOPE WAR.
Watch out as BOUQUI hosts the Love Hope War tour concert in Lagos featuring DA TRUTH and the best of nigerian gospel community come February 8, 2013.
Follow @bouqui2 @truthonduty and @grugged for more information
[audio:http://tooxclusive.com/wp-content/uploads/2013/01/01-Celebrate-ft-Da-Truth-_-tooxclusive.com_.mp3]