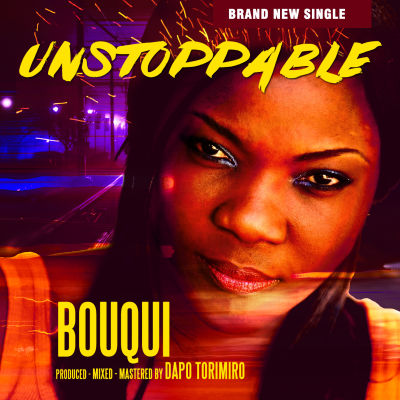 She has returned in grand style! Foremost Nigerian Rap Empress B.O.U.Q.U.I who is known for her sublime and relentless energy at churning out superb and astounding sounds/visuals has alighted with a brand new single "UNSTOPPABLE" produced by the multiple awards wining Nigerian – American producer "Dapo Torimiro".
Unstoppable is more than just a song but a declaration of hope to a dying generation and that which encourages us to stand like stallions, roar like lions and beat our chests because we are CHAMPIONS".
The song was produced, mixed and mastered by Dapo Torimiro in Los Angeles, California and it's the First single off Bouqui's 5th studio album.
A cutting edge video for the song is currently in progress and will be shot in Atlanta Georgia.
DOWNLOAD B.O.U.Q.U.I – "Unstoppable"