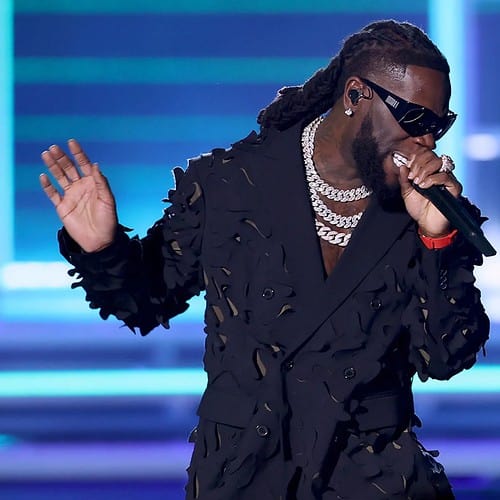 The tension of the Elections in Nigeria is still on the rise – coupled with issues like high fuel pump prices, Naira scarcity, inflation, etc – it has been a stress-filled month. You may try to improve your energy and mood with the effects of music – Yes, Nigerian songs. We have some exquisite music that can motivate you to act, work more, think critically, control your emotions, step up your game, dream big, and generally beat the Election induced stress.
Read on as we highlight 7 beautiful Nigerian songs you should add to your playlist so as to ease you through the stress of the Elections season as we wait for things to get better.
Runtown who is a famous Nigerian vocalist and songwriter has come through with so many melodious rhythms in the past so it was no surprise when we heard magical tunes last year when he finally released the album, "$igns", after multiple announcements, teasers, and postponements.
Notably, we can say Runtown put in a remarkable amount of work as he featured Jamopyper and English singer Mr Hudson on the 14-track album – the leading single being "$igns". The Afrobeats vocalist delivered an incredible effort on this record. We assure you this is an excellent song you will need to vibe and get some positive energy this season.
Spyro ft. Tiwa Savage – Who's Your Guy Remix
Rising Nigerian star, Spyro, came through with one of the biggest anthems in the industry this year so far – "Who's Your Guy". The song is a melodious tune with catchy lyrics with soulful intents that remarks solid friendships through hard times. This is a real bop, then Afro-Pop queen, the stunning Tiwa Savage, went savage on the remix of this smash hit as Spyro gets honoured with her explicit vocals and verse on his record.
You get to ask yourself, in the heat and tension of these trying times – Who's your guy? This track gives you a chance to appreciate your friends, loved ones, and even yourself. The soundtrack is so beautiful and iconic that it fits the lyrics so much. Your playlist is really in dire need of this tune this election season. You can download the mp3 of "Who's Your Guy Remix" by Spyro and Tiwa Savage.
BNXN ft. Kizz Daniel & Seyi Vibez – Gwagwalada
Talented Nigerian singer-songwriter, BNXN (formerly known as Buju), came through with the exquisite smash hit – "GWAGWALADA". This song featured some incredible and brilliant collaborations with Nigerian musicians Kizz Daniel and Seyi Vibez turning up with a unique verse on this record.
Buju (BNXN), Kizz Daniel, and Seyi Vibez will definitely light up your playlist with this beautiful record this season. The three Afrobeats artists brought their A-game and delivered some very lit rhythms and melodies that are sure to impress you. Notably, the combination of their distinctive styles and flows makes for a genuinely remarkable listening experience. Due to the brilliance of Sarz, the production quality is of the highest caliber. He adds his distinctive sound to the song, providing the ideal fusion of vintage and contemporary beats that will have you dancing in no time.
Bella Shmurda – Ara (Gen Gen Tin)
Bella Shmurda has once again shown why he's one of the most talented musicians in Nigeria today. With his distinctive voice and flair, the young artist has been creating waves in the industry. He recently released a hot single titled "Ara (Gen Gen Tin)", which is already receiving a ton of airtime and rave reviews from fans and music enthusiasts.
"Ara (Gen Gen Tin)" is a combination of Afrobeat and street-hop with flair, appealing lyrics, and a groove-inducing sound that will get you moving. The song is about how individuals are attempting to make ends meet despite their difficulties and the hustle and bustle of daily life. "Ara (Gen Gen Tin)" should unquestionably be in your playlist if you enjoy good music.
StarBoy ft. Wizkid & Kel. P – Ease Your Mind
Ease Your Mind is a top single released as part of Wizkid's SoundMan Vol. 1 EP. Notably, Afrobeats producer, Kel P, produced this song that is well infused with quality trumpet sounds, drums, and rhythms.
Wizkid comes on this track with his thrilling and gentle vocals, as the superstar makes a nice entry and delivery on the track, he takes the opportunity to encourage everyone to ease their mind, relax, and keep living their lives to the fullest – because everything ends up fixing itself. Knowing Wizkid's choice of lifestyle, you'll understand that this tip works well for him. Going through it? We understand, ease your mind, add this beautiful tune to your playlist, relax, and hope for the best to come.
Seyi Vibez – Chance (Na Ham)
Chance (Na Ham) is a lit and catchy song recorded by Seyi Vibez, yet another soulful music to excite his listeners. As the rising star grows increasingly famous, he has not relented and he has continued to update the music scene with more of his elite sound. Seyi Vibez seems to be building an entertaining legacy for himself already.
This phenomenal music was released in the year 2022. Notably, you will find elements of both Afro-pop and Amapiano combined in the song, Chance (Na Ham). Seyi Vibez is a talented singer who is well-known for his kind of music that preaches to the streets and encourages dedication while he motivates everyone to handle business as they rely on God's plan.
Burna Boy – Alone
"Alone" by Grammy-winning Nigerian singer Burna Boy is a song straight from the 19-track album "Black Panther: Wakanda Forever". Notably, this song is one of the most intriguing songs from the aforementioned discography is this magnificent entry.
Burna Boy, who is still basking in the glory of his "Love Damini" album, is one of the most prominent producers of African music today. We both know that when it comes to the music game, Burna Boy never fails. Nonetheless, "Alone" debuted in the iTunes Top 100 Nigerian songs while about 21 million people listened on YouTube and other streaming services.
Alone speaks a lot. It is exactly that kind of soulful music that we may need to ease our minds in these tense moments in the country. It is very playlist-worthy.
Notable Nigerian Artists, You Should Listen To Their Albums
The streets are alive with the latest Nigerian music—it's a thrilling soundscape of pop, rap, Afrobeats and hip-hop that is capturing the hearts and minds of listeners everywhere. From the vibrant cities of Lagos, Abuja and Port Harcourt, the hottest new Nigerian songs are emerging as some of the most popular in the world.
Today's Nigerian music scene is an exciting mix of traditional and contemporary styles, with an emphasis on catchy rhythms and infectious melodies. From emerging stars to established acts, these are some of the latest Nigerian songs to add to your playlist.
The genre-defying Burna Boy is one of the biggest stars in the Nigerian music scene. His latest single, "Common Person" is an instant classic with its mix of Afrobeat-inspired rhythms and sultry vocals. The accompanying music video is a vibrant celebration of Nigerian culture and fashion, and the song has become an anthem for a generation of music fans.
Davido is one of the most recognizable names in Nigerian music. His latest single, "Stand Strong" is a catchy fusion of West African pop and hip-hop that has quickly become a crowd favourite. The song's music video features some of Nigeria's most iconic landmarks, and its positive message has resonated with listeners around the world.
The Grammy-nominated Wizkid is a leading figure in the Nigerian music scene. His latest single, Money & Love is an upbeat mix of trap and Afrobeats that has become a party favourite. The song has been praised for its infectious energy and has been streamed millions of times around the world.
Yemi Alade is one of the leading female voices in the Nigerian music scene. Her latest single, Jo Jo ft. Bisa Kdei is a vibrant pop song that fuses traditional Yoruba rhythms with modern production. The song has quickly become a fan favourite, and its music video has been viewed millions of times.
Tiwa Savage is one of the most successful female artists in the Nigerian music scene. Her latest single, Stamina ft. Ayra Starr & Young Jonn" is a mix of R&B and Afrobeats that has become an instant hit. The song has been praised for its catchy hooks and powerful lyrics, and its music video has been viewed millions of times.
These are just some of the latest Nigerian songs that are making waves around the world. Whether you're looking for something upbeat or something more mellow, there's something for everyone in the vibrant Nigerian music scene. With its mix of traditional and modern styles, it's easy to see why Nigerian music is captivating listeners everywhere.