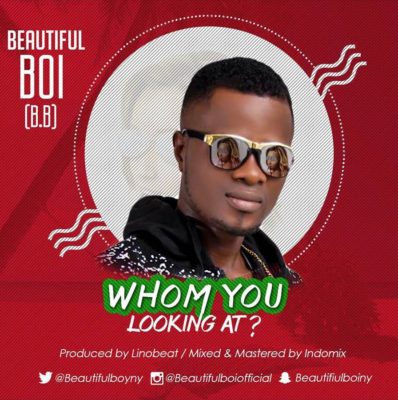 Oluniyi Fatoki popularly known as Beautiful boi (B.B.), a multi talented and vibrant artist is here with his first official single titled Whom You Looking At?. The song addresses some mysterious thoughts running through a guys mind when staring at a lady.
Produced by "Lino beats" and mixed by "Indomix". B.B. is currently not signed to any record label. Download, listen and Enjoy!
Beautiful Boi (B.B.) – Whom You Looking At?
---