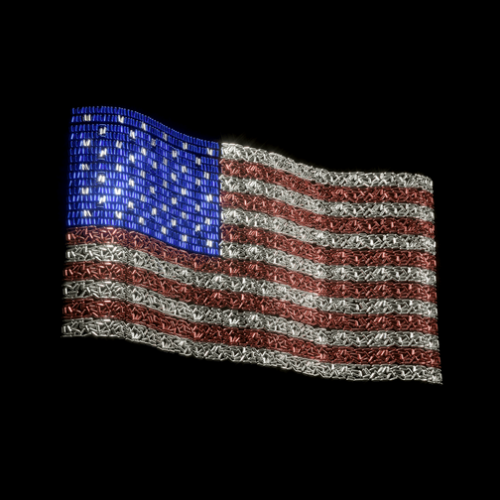 Queen B returns with the eclectic remix of "America Has A Problem", Beyoncé and Kendrick Lamar had a lovely complimentary flows and deliveries on this tune.
AMERICA HAS A PROBLEM LYRICS (Beyoncé & Kendrick Lamar)
America, America has a problem
(Lama)
Tourbillon watcher, pgLang collar, 9-11 slider
Look at my garages, synced up
Get the genie out the bottle and point at any model
(Lamar)
What, what, what, ayy, what
Go, Stink, fuck it up, go, Stink, fuck it up
Go, Stink, that's what's up, go, Stink, I'm in love
Hey, boo-boo, too much complexity to learn me from Google
My momma told me that the money outgrew you
My horoscope said I'm really out my noodle
I'm troublin', I'm puzzlin', it's sudoku
Say Bey, yes America got a problem
Geeked up, choosy lover, that chose violence
Universal, please don't play possum
I'm a business man doin' as follows
Truthfully, I be lyin' in my rap song
'Cause I always fail to m?ntion I'll slap homie
His career didn't come with no life insuranc?
Hope his day one fans got some facts on 'em
I'm an honorary Beyhive, let's see why
Them diamonds don't be fly, they all CGI
You better get it off your chest like breast reduction
If she stressed over you, she stressed for nothin'
Hold up, wait a minute
Even AI gotta practice clonin' Kendrick
The double entendre, the encore remnants
I pop like tin men, the opps need ten men
Billboard, they know (Out for us, ride or else)
After Hov, rightfully so (Bust for us, not us)
Simmer down, I go, I go (Culture, you got us, you got us)
Heard you got that D for me
Pray your love is deep for me
I'ma make you go weak for me
Make you wait a whole week for me (For me)
I see you watchin', fiendin'
I know you want it, schemin'
I know you need it, drug lord
You want it on you? Don't I know
You need love, I need some too
Do you want this like it wants you?
Know that booty gon' do what it want to
Can't hit it one time, multiple
I know you see these rack-rack-racks on me
Now come and get hi-i-i-i-i-igh
Twenty, forty, eighty out the trap, hit it with the rap
Put it on the map, then we right back
Call me when you wanna get hi-i-i-igh
Tony Montana with the racks
Ivy P on my bag, double G's on my dash
Nigga, I'm bad, I'm bad
Tell me when you wanna get hi-i-i-igh
Boy, you can't get no higher than this, no, no
'Cause love don't get no higher than this, no, no, no, no, no
Grind (Grind)
Boy, you know I grind (Grind)
When I pull up these jeans, you're mine (When I pull up these jeans, you're mine)
You're mine (You're mine, you're mine)
When I step on the scene, they
Can't wait to back it up
Your ex-dealer dope, but it ain't crack enough
I'm supplying my man, I'm in demand soon as I land
Just know I roll with them goons (Goons)
In case you start acting familiar
This kind of love, big business
Whole slab, I kill for
Boy, you can't get no higher than this, no (Higher)
'Cause love don't get no higher than this, no, no, no, no, no
Grind (Grind)
Boy, you know I grind (Grind)
When I pull up these jeans, you're mine (When I pull up these jeans, you're mine)
You're mine (You're mine, you're mine)
When I step on the scene, they
Can't wait to back it up
Your ex-dealer dope, but it ain't crack enough
I'm supplying my man, I'm in demand soon as I land
Just know I roll with them goons (Goons)
In case you start acting familiar
This kind of love, big business
Whole slab, I kill for
Know that booty gon' do what it want to (Fam)
Can't hit it one time, multiple
I know you see these rack-rack-racks on me (Racks)
Now come and get hi-i-i-i-i-igh
Twenty, forty, eighty out the trap, hit it with the rap
Put it on the map, then we right back (Run it back)
Call me when you wanna get hi-i-i-igh
Tony Montana with the racks
Ivy P on my bag, double G's on my dash
Nigga, I'm bad, I'm bad (Yeah, yeah, yeah)
Tell me when you wanna get hi-i-i-igh