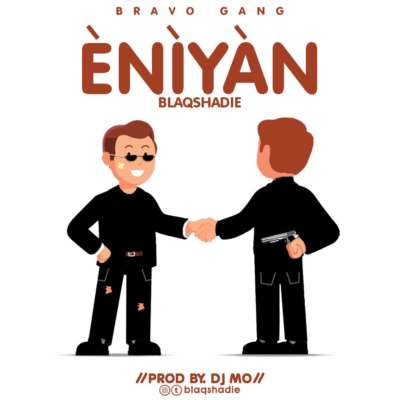 Bravo Gang's Multi-Talented Act Wole Akeu popularly known as Blaqshadie releases new record entitled 'Eniyan' delivered by profoundly appraised beat-smith Dj Mo
Eniyan is surely going to get heavy rotation on radio and top your playlist. It's unique sound, exquisite tones and 'Blaqshadie's distinct enchanting voice on tracks layed-out by ace producer, @djmostephens , will no doubt, have you putting the song on replay.
Listen and download " Blaqshadie – Eniyan " and feel to  share your comments.
---