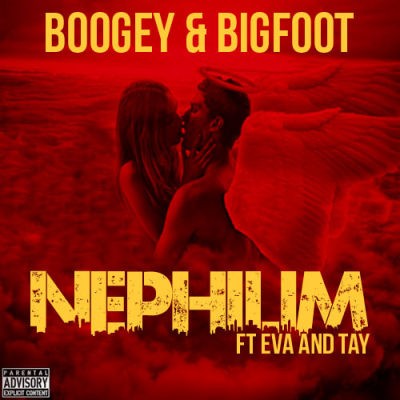 A Nephilim, according to many doctrines, is the offspring of an angel and a human.  The song paints a male and a female, from two different worlds, who realise that they are perfect only for each other, but must compromise and meet somewhere in the middle.
This offering from Boogey & Bigfoot, features Nigerian rap diva, Eva Alordiah and young singing sensation, Tay. It relies on the metaphorical use of the "Nephilim" creature to narrate the challenge that both must overcome to become one and forever united.
The track was produced by Bigfoot.
DOWNLOAD Boogey & Bigfoot – "Nephilim" ft. Eva & Tay