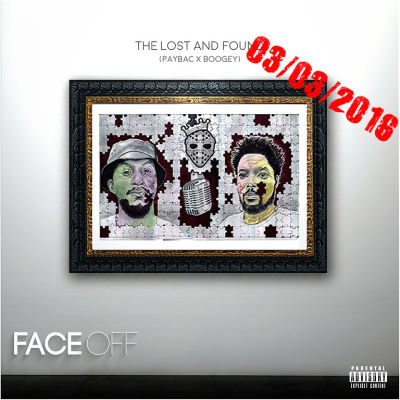 Boogey and PayBac (also known as The Lost and Found) are releasing a 15 track album on the 3rd of march called "FaceOff" and have decided to give their fans a sort of preview of what they can expect on the album.
Both rappers bring their own unique brand of hip-hip to two different instrumentals off Kanye West's The Life Of Pablo.
Along with the Freestyle they have also given us the Tracklist to the album.
Enjoy the Song and dont forget to get FaceOff by The Lost & Found on the 3rd of March.
DOWNLOAD Boogey & PayBac – "No more Parties/30 Hours"
See track list below