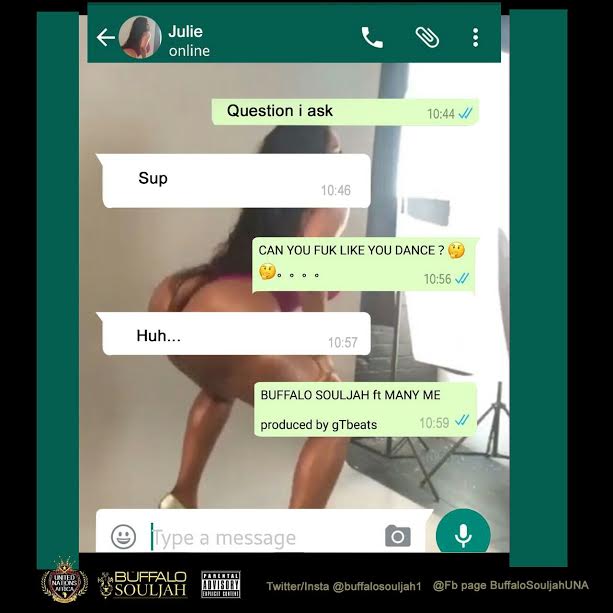 The King of African Dancehall, Buffalo Souljah unleashes his legendary style and pattern on his new addictive single, asking the one question a man would love to literally ask when you have your eyes on a woman moving her Curvy, Sexy, Voluptuous Body to a Hot Dance tune can you "F**K LIKE YOU DANCE." 
You've been Warned HIGHLY ADDICTIVE!!!


"Buffalo Souljah – F**k Like You Dance ft. Many Me (Prod. by @gTbeats)", 5 out of 5 based on 1 ratings.
---