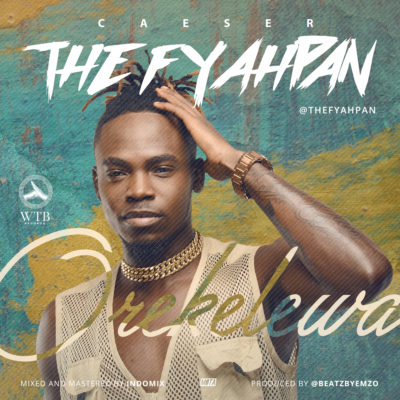 Kelly Imadegbelo, also known as Caesar 'THE FYAHPAN' is new school reggae dancehall artist and crowd pleaser by virtue of his energetic and unique sounds, Caesar burst into the limelight 2016 when he released his ep – Caesar The EP, showing off his talent and infusing several genres into his own.
A certified dodogang member (with an accompanyment of beans), the cancerian is sets to please with the release of his new single OREKELEWA which was produced by the fast rising producer EMZO, mix and mastered by Indomix.
Caesar is signed to WTB (We The Business) Records owned by the young business mogul Randy Wayne. Download and enjoy.