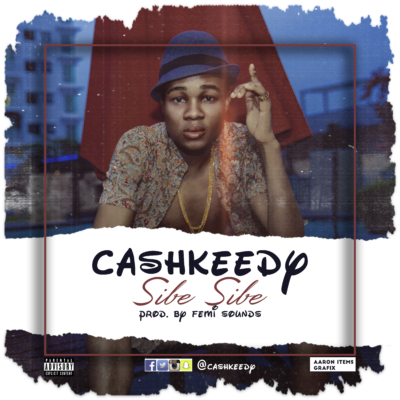 Cashkeedy is a Nigerian raised, international music act who has set forth on a journey to deliver a new sound known as kennery pop to the Nigerian music lovers. However, he admits that his style of music has influences from various music genres like afro-beats, afro-fusion, R'n'B, and afro-pop. He has stated in previous interviews that he aims to create music that can touch the world and create a lasting impact on the hearts of his fans.
The song sibe sibe is a song created for people from all walks of life. The Yoruba word 'sibe sibe' according to him could be said to mean 'undying love'. This song was inspired by romantic books and movies that he has seen in the past. It is a love story that has been like a burning flame in his heart but he was waiting on the right time to share with the world.
On his journey to success in the music business he formed a team who works restlessly to see that the world identifies with the Cashkeedy sound. This team comprises of music producers, a disc jockey/ A&R specialist, a manager and a photographer/ arts director. Although, he is yet to be signed, he hopes he is discovered by a good record label that shares the same vision as his.
"If music be the food of love, play on"~ William Shakespeare. Please support if you enjoy this song.