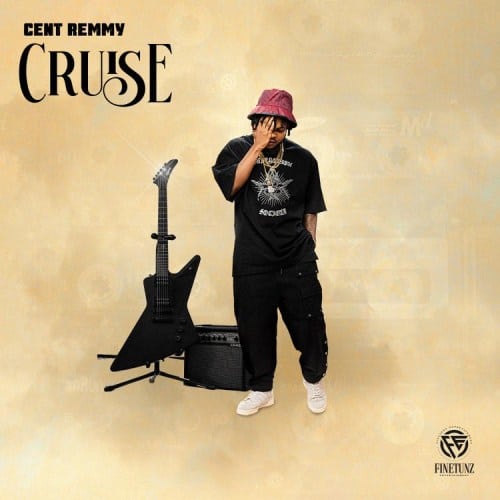 Talented fast rising Nigerian singer and song writer, Cent Remmy releases his much anticipated new single which he titles "Cruise".
Produced by Pjay, CRUISE is an up-tempo record that will make feel your vibe, catch your cruise and shake your body in no-time
This new song is the first official single from Cent Remmy since the release of his previous song Mujo in November, 2020.
Listen and Enjoy!!!
Lyrics;
I dey catch my cruise
I dey set the groove
Put you in the mood
I dey catch my cruise
I dey set the groove
Put you in the mood
Just one glass I mezebu
Just one stare I dey confuse
Normally I'm in the mood
Just one glass I mezebu
Just one stare I dey confuse
Normally I'm in the mood
Vibe to the sound
Just free your body make you
Vibe to the sound
As e dey hot o make you
Vibe to the sound
No go dey dull am make you
Vibe to the sound
Vibe to the sound
Just free your body make you
Vibe to the sound
As e dey hot o make you
Vibe to the sound
No go dey dull am make you
Vibe to the sound
Oyin Oyin onipe ka buga o
Oni wey me oni wey me
Onipe ka buga o
Baby malo komi lobe lobe lo o
O o o o ah ah ah ah ah
Just one glass I mezebu
Just one stare I dey confuse
Normally I'm in the mood
Just one glass I mezebu
Just one stare I dey confuse
Normally I'm in the mood
Vibe to the sound
Just free your body make you
Vibe to the sound
As e dey hot o make you
Vibe to the sound
No go dey dull am make you
Vibe to the sound
Vibe to the sound
Just free your body make you
Vibe to the sound
As e dey hot o make you
Vibe to the sound
No go dey dull am make you
Vibe to the sound