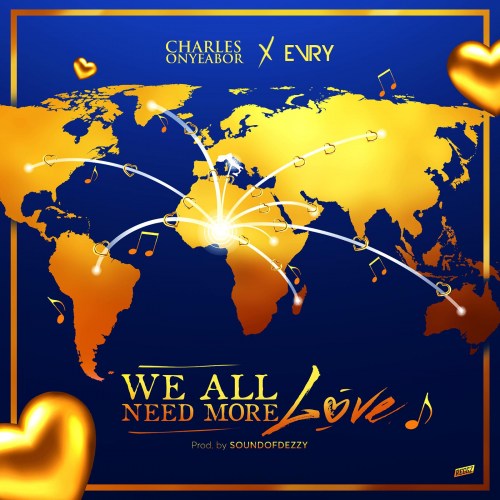 At a time when the world is in dire need of love and healing, Charles Onyeabor, like a Knight in shining armour comes through with a melodious tune to save the day.
Aptly titled "We All Need More Love", the Nigerian born singer channels his inner Micheal Jackson to deliver what could be the most inspirational song of the year that features Italian singer, Evry.
He started the song saying 'I think it's high time we all realise that the world is full of chaos'.
"We All Need More Love" is a song about how lacking in our society, love and unity are. It is the root of all worldwide disputes, wars, racism, tribalism, greed and other conflicts. We can get through anything together with love. Let's make love our logo.
With the release of this new song, Onyeabor officially kicks off the road to the release of his debut album scheduled to drop before the year runs out.
Listen to the full song below….