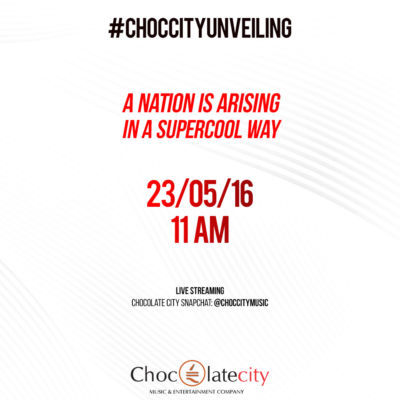 Chocolate City Music hereby announces a press conference taking place on Monday, May 23rd 2016 featuring the Original Choc Boys; M.I Abaga, Ice Prince Zamani, Jesse Jagz and the entertainment media, at the Chocolate City Group office in Lekki. The conference will commence at 11am prompt.
The conference which is strictly by invitation will however be open to the general public via all social media platforms. We call for fans to send in questions via the hashtag "#choccityunveiling" which will be addressed live during the conference.
As one of our bestselling artistes, the entire music industry has been at the edge of their seats ever since Ice Prince announced that he was off the Chocolate City Music Label.
This press conference is an opportunity to fully address this issue and satisfy any necessary questions from all stakeholders. It will also avail the media and our numerous fans globally the opportunity to be abreast of our plans and projects going forward.
You can be a part of the press conference by using the hashtag #ChocCityUnveiling and followings our live feeds via @choccitymusic on all our social media platforms