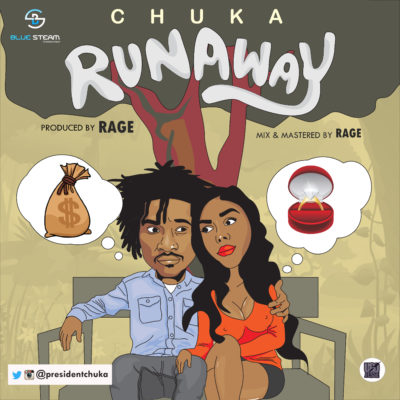 "Run Away" is a beautiful love song tased with unusual bits of humour.
However, it's not your typical love song that plays when a babe swoons over a guy because of his suave lines, rather, the singer makes bold about hatching plans for an elope escapade with the girl of his dreams while hoping in earnest that… well, she takes it as lightly as his simple heart thought it.
Of course it's Chuuuuukkkaa laydees, and he wants you to not only relish the well-crafted lyrics to his latest single but also feel the beat as was torched into a banging hit by the Rage producer.