At some minutes to 6pm on Friday, October 4, 2014, the Akokaites and dwellers of the Akoka, Yaba community had besieged the University Stadium Complex of the University of Lagos in what would later become the most epic music showdown from the stable of Coke Studio Africa in their university tour series. The stage had been set and carts were wheeling down coolers of what supposedly contained chilled bottles of Coke. Later, it was announced that they would be given for FREE! Admirable compère with exceptional hosting skills, VJ Tipsy officially declared the show open to which a selfie competition led the line of activities for the evening. While participants click-clicked away at the photo booth, DJ Lamboginny stayed spinning a collection of modern hits till the moment Comedian Elenu took the stage to thrill the audience in a round of comic frenzy that left us gay amidst rancorous laughters. He would later join Tipsy as co-anchor for the night's event.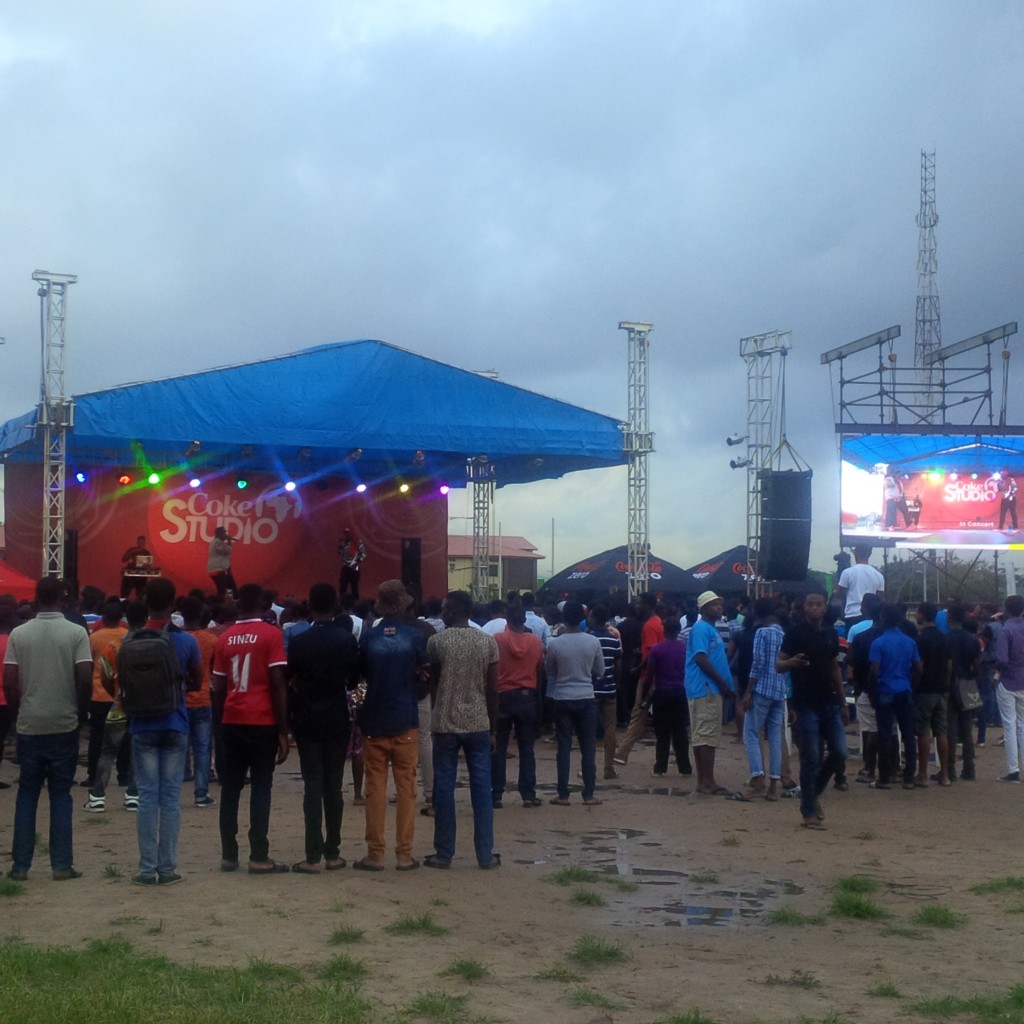 Continuing the show, was the vocal challenge for music's most savvy Akokaites to which the winner would get a million opportunity to performing with one of the many stars to be featured that night. As the guys were bringing serious heat dropping flows, spitting on bars and vocaling their hearts out on stage, the ladies were geared up for for a dance thriller. In what some might describe as a fateful twist, they had to "show themselves" to Flavour's Shake and Timaya's Ukwu as backing tracks… and then we had a winner!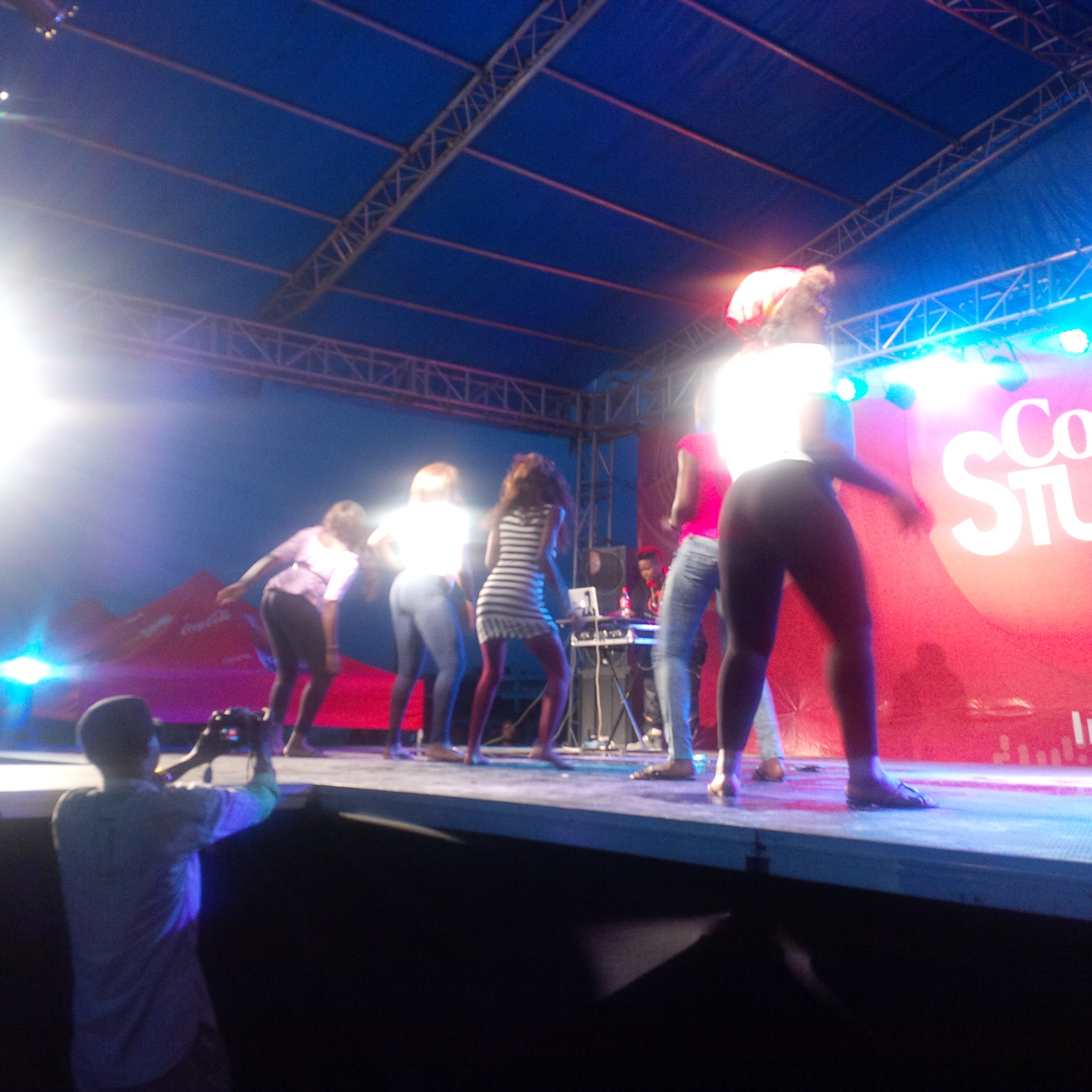 The guys followed after to showing who was dance king from amongst them with Skales' Shake Body, Orezi's Shoki and The Mavin's Dorobucci as backing tracks. Sampled on a contemporary hip-hop beat, the rap battle kicked off. Contestants had to keep their lines clean and free from curse words while infusing "Coke" a certain number of times. Tipsy and Elenu were kind enough to allow contestants who had mistrials an opportunity to redeem themselves. The winner was decided by the audience participation via the Coke/Away chant.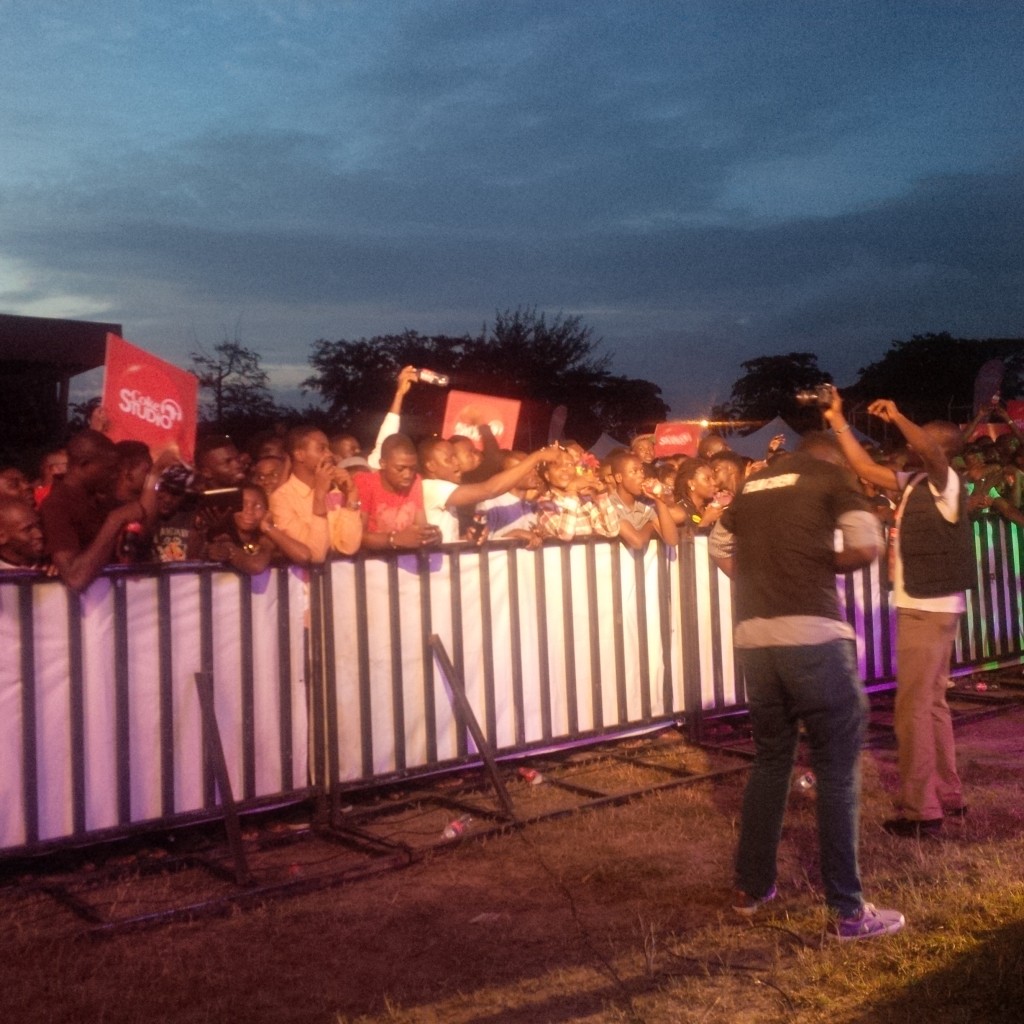 Leading the celebrities performance line-up for the night, was FalzTheBahdGuy aka Wazup Guy who in his typical undertone of humour thrilled fans to a collection of his musical hits including Toyin Tomato, Wazup Guy, Cool Parry, High Class and Currency all  housed on his debut album. Ragga/Dance hall star, Patoranking continued in raising the flag even higher when he mounted the stage, shirt off and slayed his best hits Alubarika, Girlie 'O' and his cut on Wizzy Pro's Emergency. He reminisced moments from 2007 when as a beginner, he was shown love and support on the same stage at the same venue and now… well the story's changed.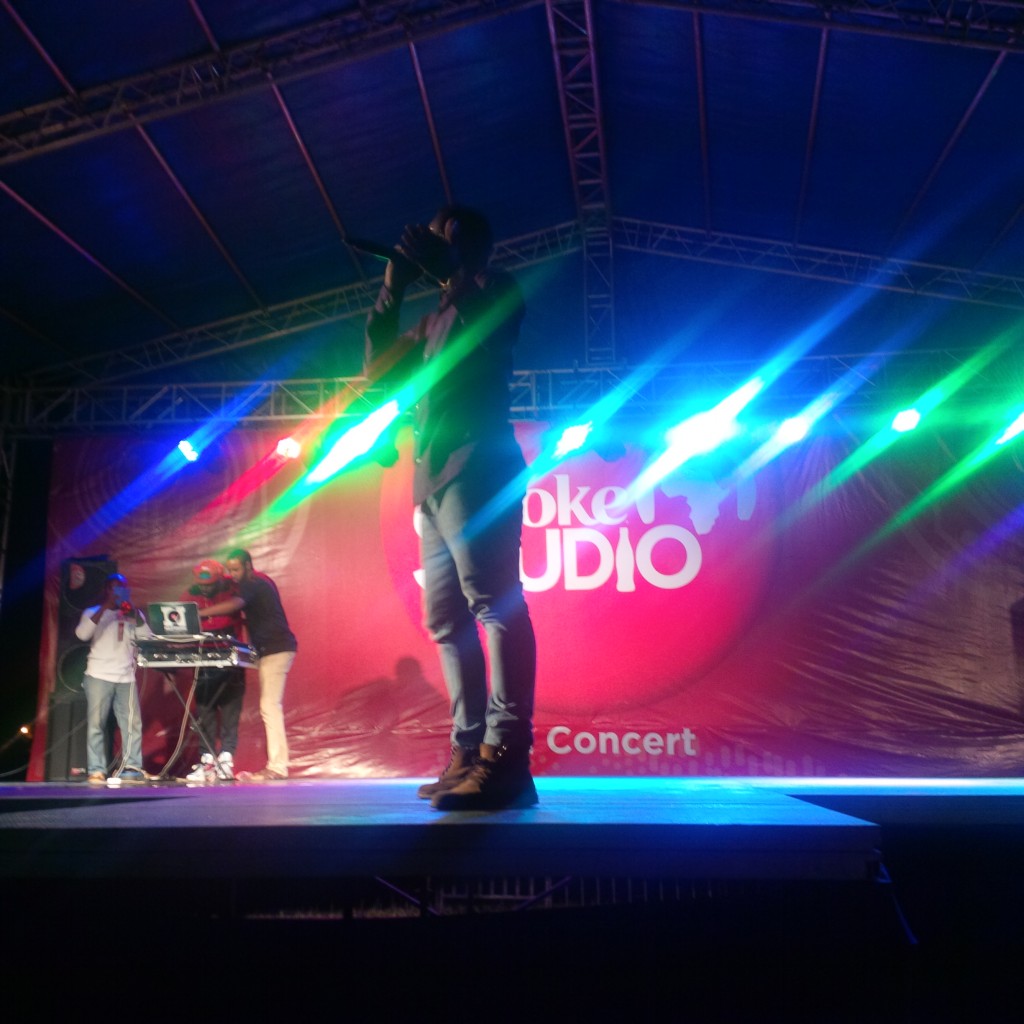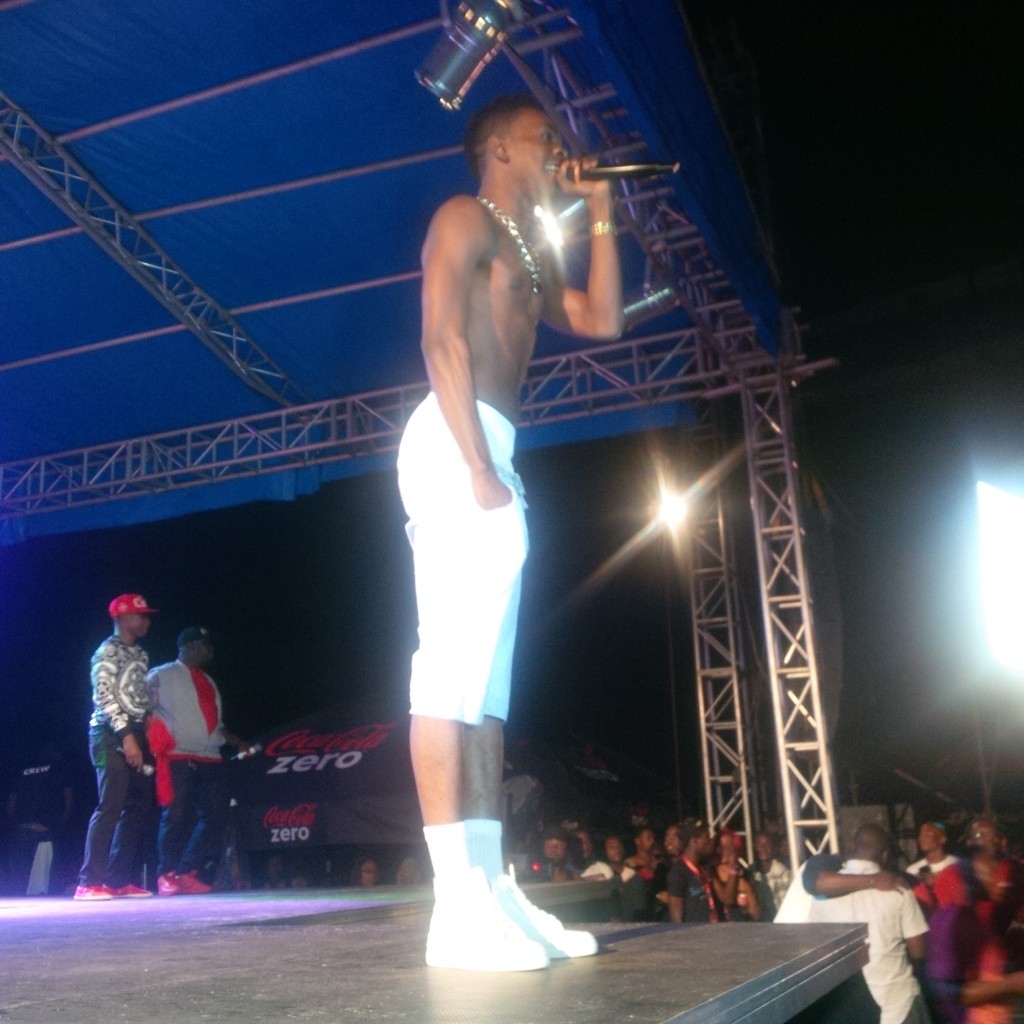 Alaga Ibile, Reminisce came after the patua crooner and his was a welcome met with thundering ovation. Without further ado, he unleashed his vocals in a medley of his all-too popular hits. He even gave the audience a moment to croon his latest hit Tesojue alongside him as he performed. Others will include Daddy ft. Davido, Eleniyan ft. Wizkid and more from the Ibile album. With the entire Triple MG team out and about to play, Selebobo (on the beat) led their pack and opened with his single off The Evolution compilation album, Selfie. Emma Nyra followed suit with Amigo and Elele ft. Davido while exciting fans with dance routines of a temptress that got us gazing fixed with clued expressions.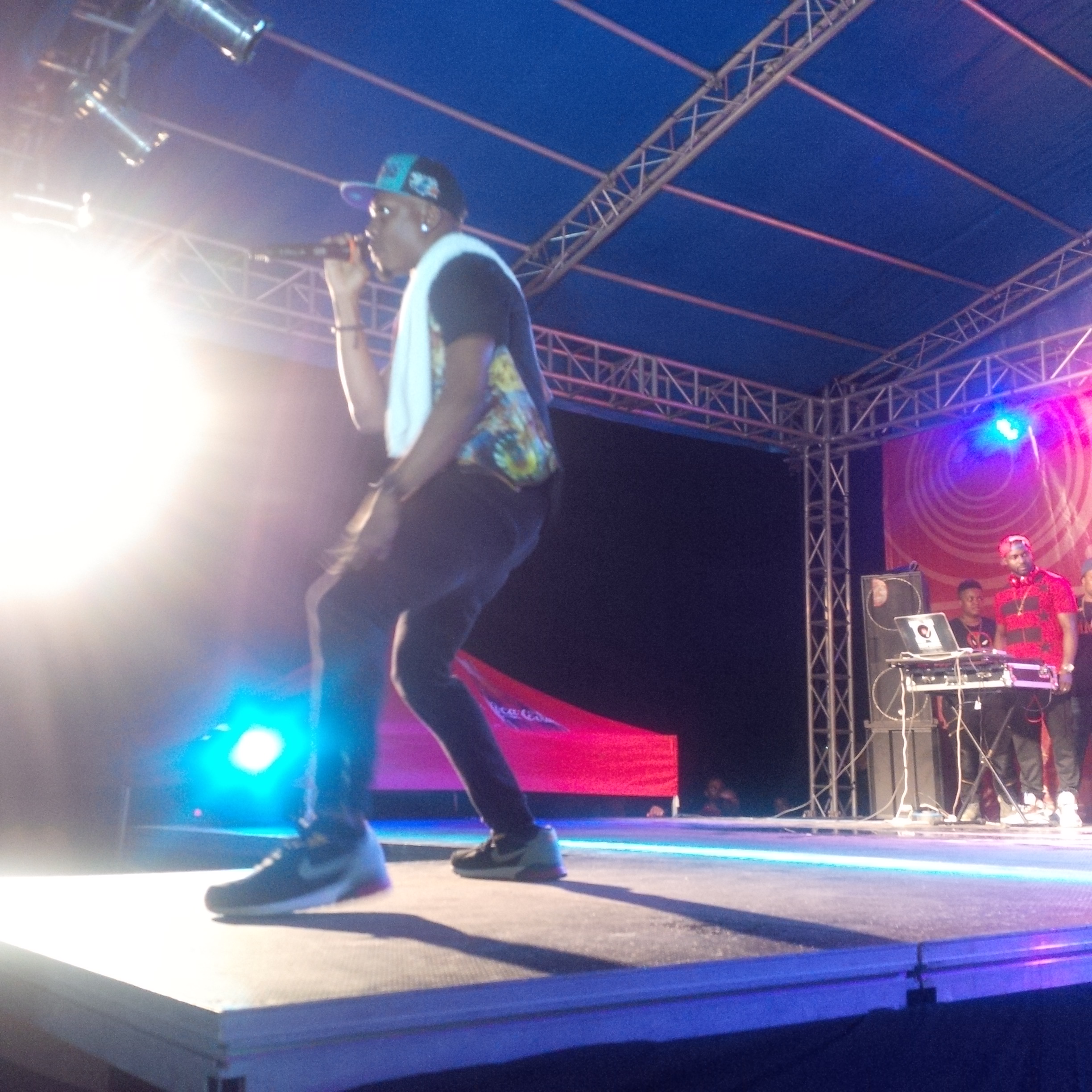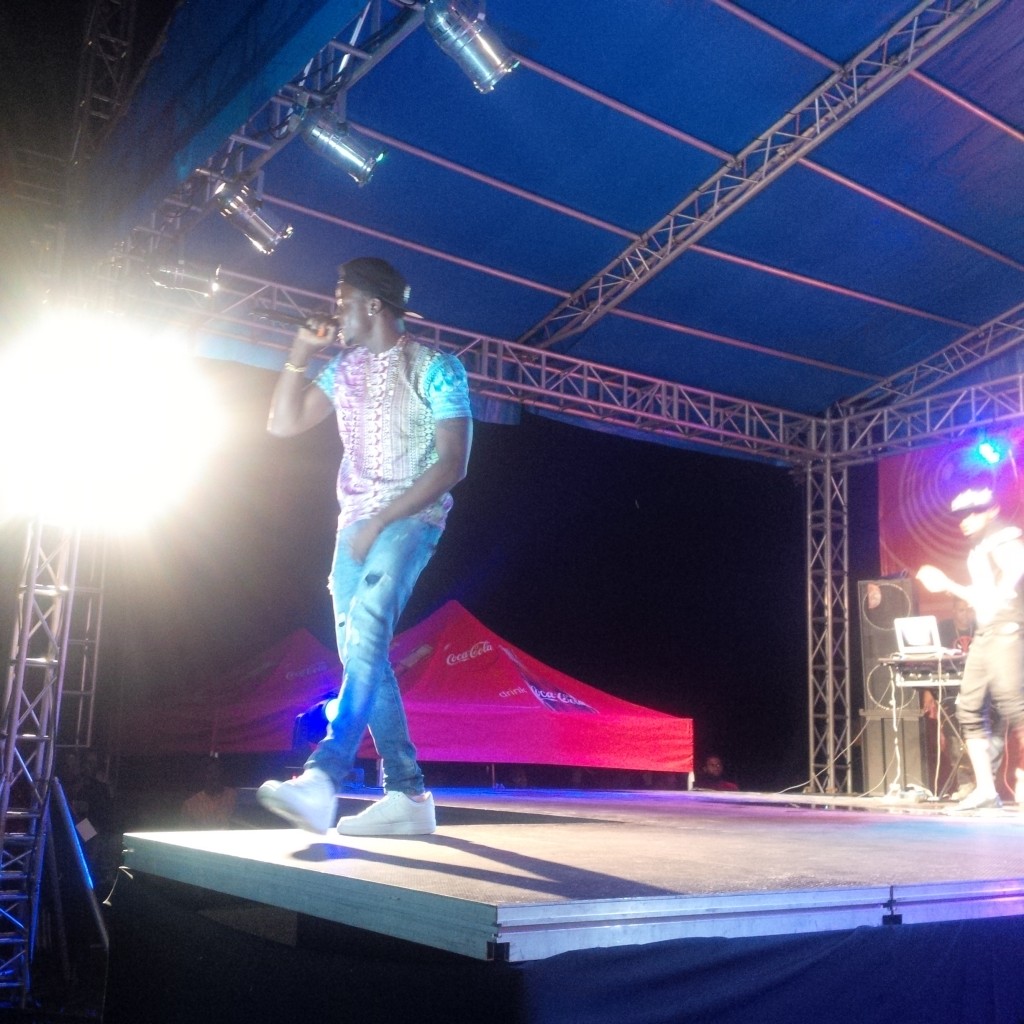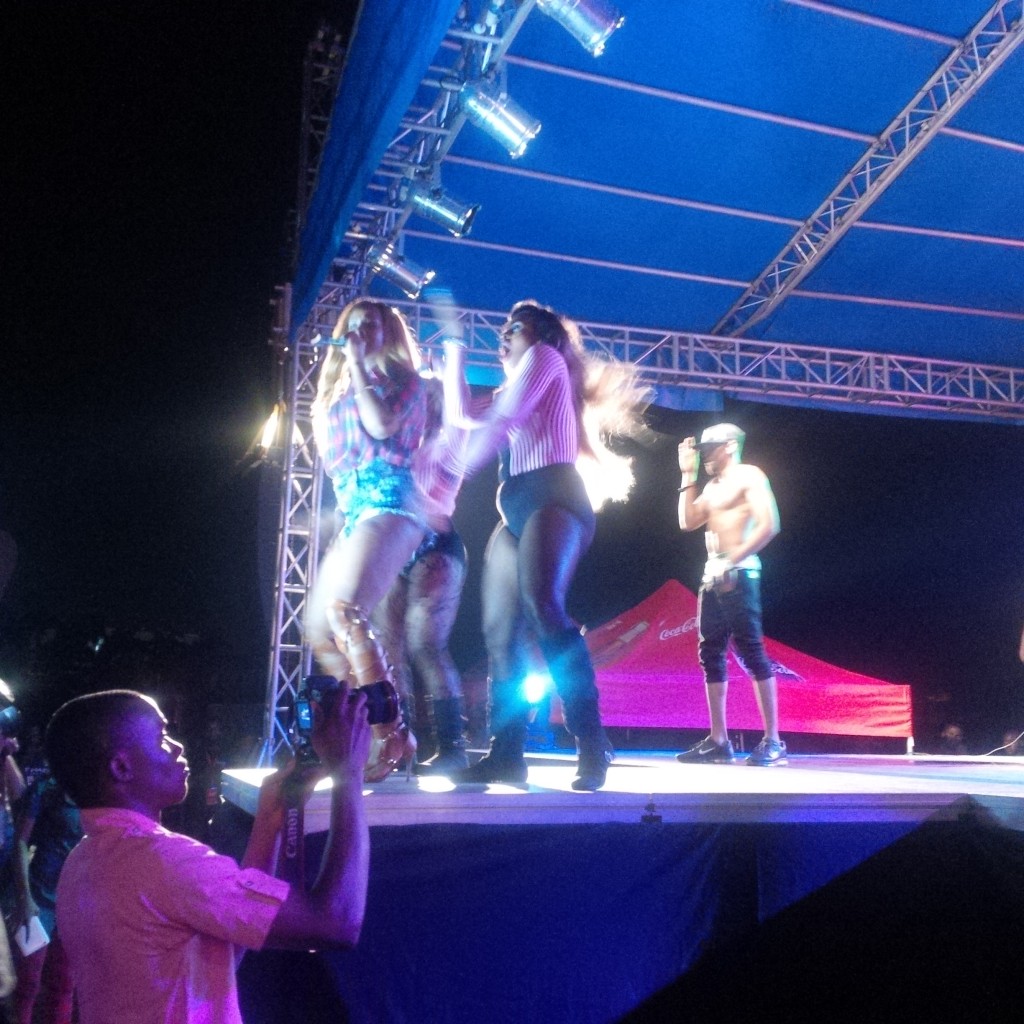 Triple MG starlet, Tekno would follow after in an adrenaline-inducing show later requiring that he take off his shirt. He vocaled out to the frenzy of the cheering fans who sang his hit songs Alleluyah, Dance, Shoki with B-Red and the popular Holiday ft. Davido. His performance reeked of energy as he could be seen hopping and jumping perhaps out of excitement all over the stage. Triple MG lead, Iyanya would round up their scintillating show with a rendition of his classic hits, medley-style. Of course, Iyanya didn't miss out dealing his waist-whining know how while song like Mr Oreo, Flavour, Away and Ur Waist played. Joined on stage to perform, was the winner of the rap battle who almost fluked when given the opportunity to show himself.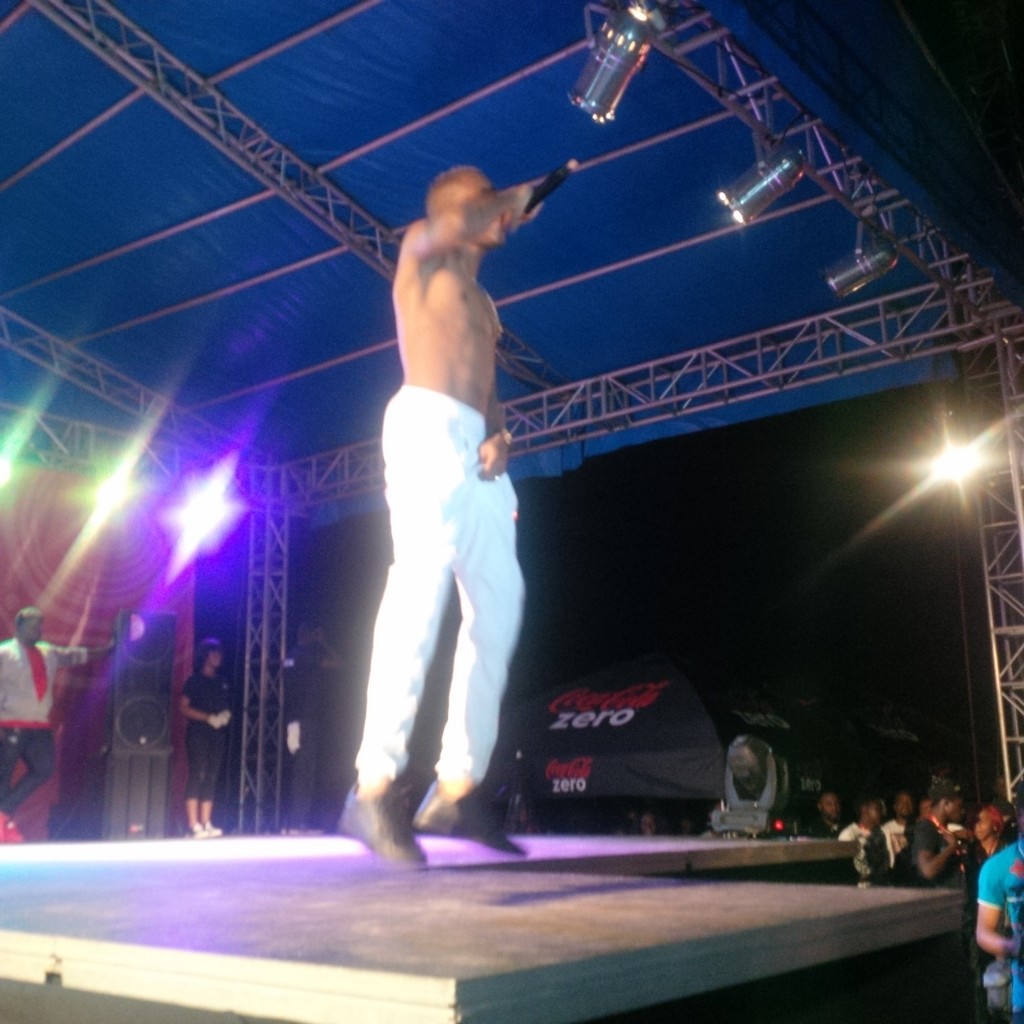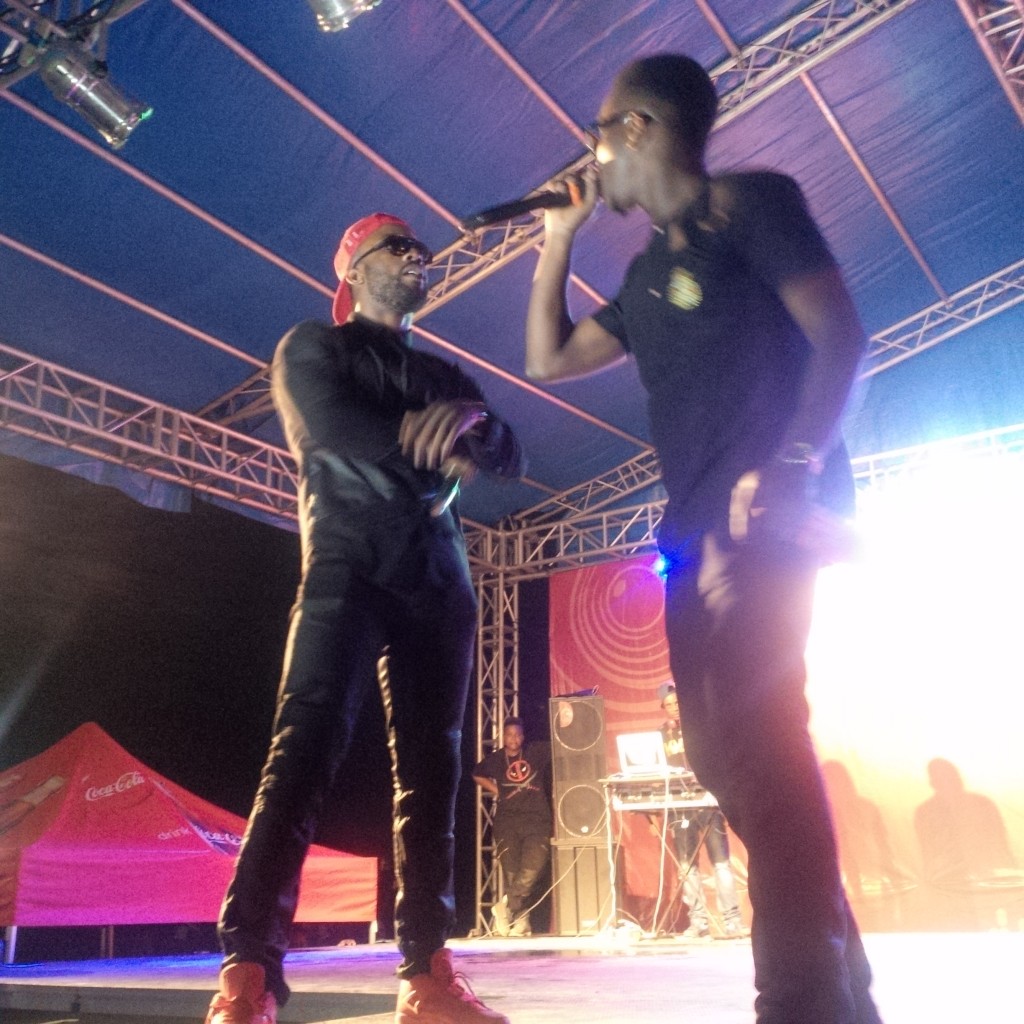 In what now looked like the show had come to an end, the Akokaites rebelled by throwing empty Coca-Cola bottles as they chorused in unison, their desire for king baddo. But it wasn't over yet. Power-vocaled and petite songstress, Chidinma aka Ms Kedike would continue thrilling with her popular numbers, Oh Baby, Kedike, Jolly and Emi ni Baller after when Olamide would take the stage to arguably the most anticipated performance (in closing the show) for the night.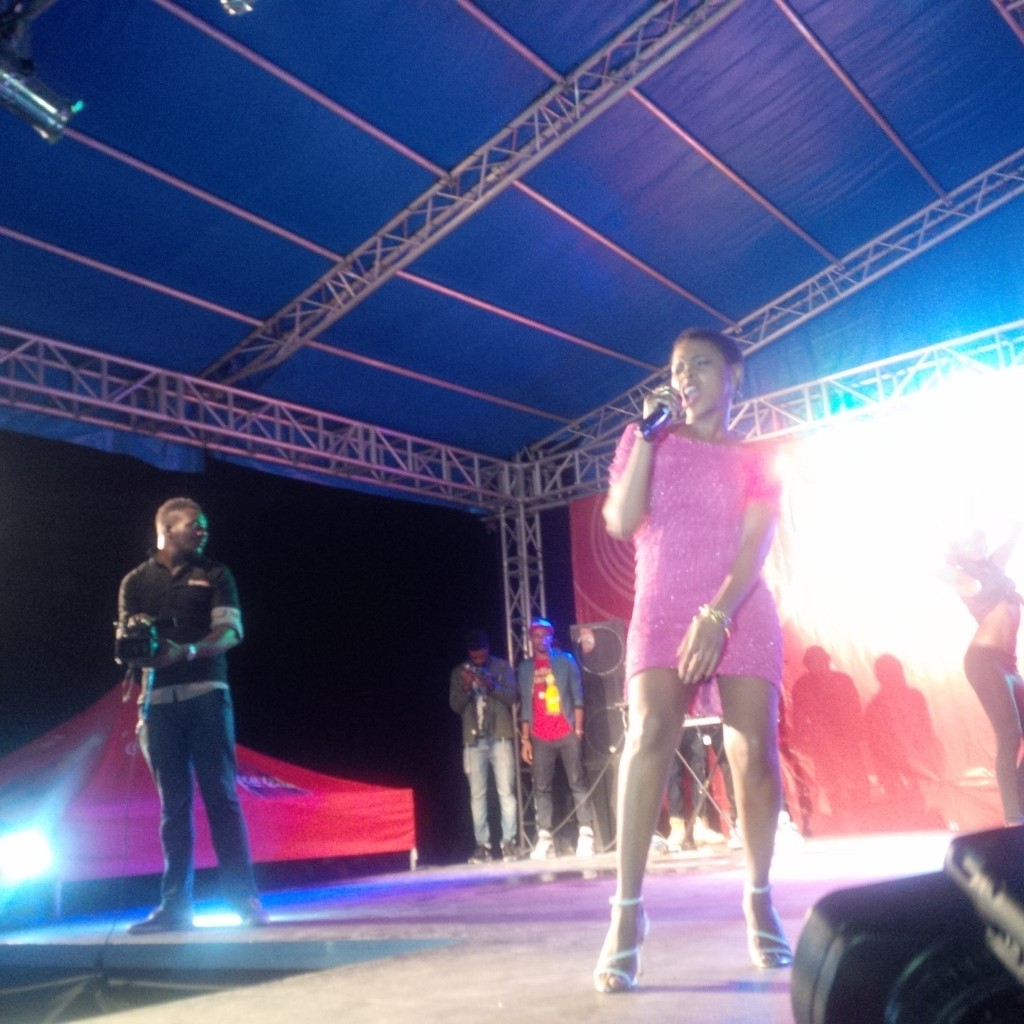 DOWNLOAD Olamide's performance at Coke Studio Concert, Unilag
Clip courtesy David Albert #UnilagMusic
The night seemed fulfilled with the lot that had gone down in the show's record time. Even after Olamide had bowed out in style, the Akokaites exited the building crooning to the closing number for the night, Goons Mi. Other industry acts that turned up for the night included DJ Neptune who took to wheel-spinning after Lamboginny, VJ Adams aka The Talk Master covering for SoundCity and Beats by Sarz who came in support of Falz and Reminisce.
Reviewed by Jim Donnett
@jimancipation
See more photos from the concert below.