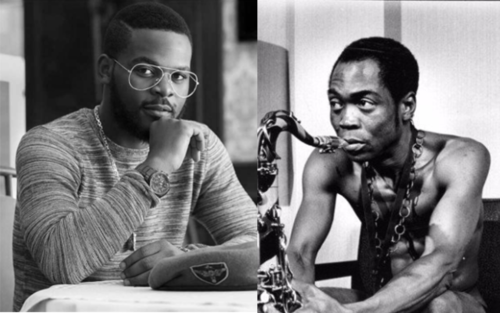 Would I be wrong to describe Nigerians as people who like to jump the gun as well as creatures who are always quick to get caught up in a momentary fantasy to deliver judgement or verdicts that can almost certainly be laughable or termed "absolutely ridiculous"? I think certainly not!
Why have I started this piece with such a question, and also responded with an affirmation to the motive of the question? It is as a result of the ongoing comparison of Falz with late legendary musician and social activist; Fela Anikulapo-Kuti.
When Falz dropped his 'revealing' single; "This is Nigeria" in 2018; a faction of the music industry hailed his move at helping Nigerians understand more the appalling activities within the country that we now consider as normalcy. I joined in to hail too and I gave kudos to Falz that in this industry that is already covered up in thoughts of musicians releasing songs that would be club bangers or expression of love for a woman or fantasy about her sexuality, he could take that risk to diversify and still gain massive attention.
But one thing that really brought upon me some "damaging amazement" during that period was when I began to hear some people compare Falz to Fela. I mean, why should someone who is old enough to understand the difference between what is right and what is wrong even have such punishable, disgraceful, out-rightly controversial and awful thought not to talk of being vocal about it? Although, a part of me felt it could be just an ordinary banter and it would soon be exterminated, and believably for me I thought I was right about it being just a banter as I didn't hear anything about it afterwards.
But fast-forward to January 2019 when Falz dropped his album; "Moral Instruction," the discussion sprung up again.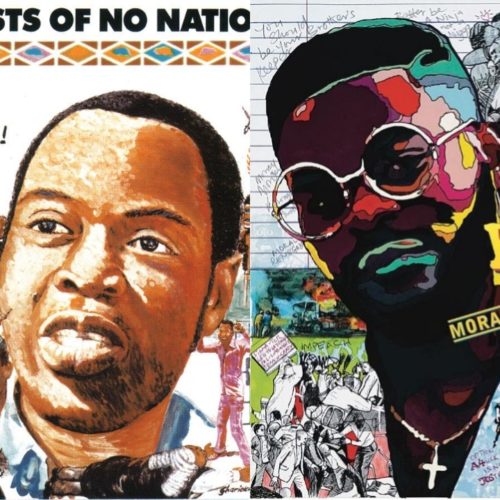 Falz's album is great no doubt, as it truthfully brings back reminiscence of the late Legend; FELA. The album oozes the touch of "Baba 70" as the type of beats, instrumentation and words adopted are similar to what the legend fed Nigerians with while he was going about his exceptionally fantastic craft in the 70s & 80s . So with this, I could forgive you if you conceive the thought that FELA COULD have been proud of Falz if he were alive, but would never forgive you if you say "Falz is another FELA" which is what I have heard a lot of people say.
Sometimes I just wonder why on earth anyone would want to compare anyone with FELA, it's utter disrespect and sheer carelessness. For goodness sake, FELA is an ideology, he is a movement, he was an incomparable performer, he is a way of life, he is part and will continue to be part of every aspect of Nigeria's history; be it politics, religion, education, music, the economy and every other goddamn thing I haven't mentioned.
He was fearless, he was always ready to face death to let everyone believe in his views and philosophy….He was rare and there can never be any like him, none can be better than him doing what he did. There would still be thousands of Falz and thousands that will be better (Even Falz had to sample some of FELA's work to deliver "Moral Instruction" because he just needs that inspiration). FELA was a musical genius. How? His music propelled hatred from the rulers and steered love from the ruled. Everyone felt the touch of his music within the shores of the country and many others outside of it. FELA was a great performer, FELA was a good singer, FELA was an awesome multi-instrumentalist, FELA was the 'law,' how could you compare anyone with this God's specially made creature???
In-case you don't know; political leaders, the military, pastors, Islamic clerics, criminals, the rich, the poor, all listened to his songs and were all touched by the reality  that bounces off his records, either you are guilty or you know the guilty; his songs will help you figure out either of the two.
Please do not compare Falz or any other person with FELA, it is criminal and whoever does, is worthy of prosecution.
I personally thought Eedris Abdulkareem would be quarter of who FELA was because I felt I saw the traits in him but he failed. You know why? He doesn't have that gut (no one does and no one could) that endurance of pain FELA had and he never neared FELA's intelligence. FELA is way beyond music, FELA was life itself!!! (An Evolution)
Conclusively, I have heard people compare a lot of the modern day Nigerian musicians with FELA, I have heard Wizkid, Burna Boy and some others being compared with FELA which I find really puzzling. FELA was not just about music, he was a fighter and at the same time an educationist.
Not only should the musicians not be compared with FELA but anyone!
written by Taiwo Oluwafemi
Twitter: @neefemie
I.G: @neefe_nawti
---