Last Updated on Mar 1, 2019 | 18:11 by Tyler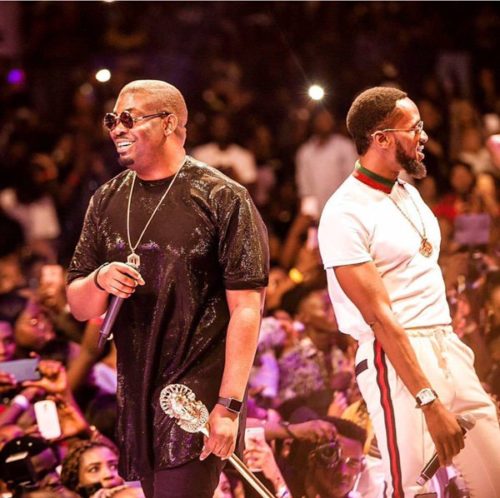 If there is one obvious thing that the music industry of Nigeria is blessed with that constantly puts joy in the heart of Nigerians, it has to be the admirable relationship between music artists and their producers which has brought fame for both parties.
In the history of Nigerian music, the relationship chemistry between the artiste and a producer has been a sweet-smelling savour to music fans and it is never-ending. Some producers have helped artistes attain a huge level of successes and vice-versa.
The likes of D'banj, Davido, Wizkid and many others can partly attribute their successes to the works of their producers. And the same goes for the producers too.
Two of the most popular Producer-Artiste relationship ever experienced in the Nigerian music industry is D'banj & Don Jazzy's as well as 9ice & I.D Cabasa's. There is no doubt these two have to be the best Producer-Artiste relationship the industry has ever experienced. Their relationships brought out the best in all parties and as well gave fame to them both within the music industry and outside of it.
D'banj brought out the expertise in Don Jazzy while Jazzy did the same for D'Banj, same goes for 9ice who brought out the best in I.D Cabasa while Cabasa did the same too. However, while many agree that these are two enviable music relationships, there is an opinion that these two relationships should not be compared as D'banj and Don Jazzy's is far greater. Others though disagree, saying 9ice & I.D Cabasa's relationship is the better one.
While this argument is on, which do you think is the better Producer-Artiste relationship ever experienced in the Nigerian music scene? And do you think these are the two greatest Producer-Artiste relationships ever experienced?