When you hear the word Afrobeat, what comes to mind? I can bet your mind just did a quick survey of the current industry big names. The likes of Wizkid, Davido, and Burna Boy.
At least, those are the frontliners of the music industry as I write. Well, to an extent you are right, but little did you know that Afrobeat is dated back to before the 1960s, even before Nigeria gained her independence, is CKay Worth The hype?.
In an actual sense, Afrobeat was founded by the legendary musician, Fela Anikulapo Kuti. Born Olufela Olusegun Ransome-Kuti, he was a Nigerian singer, multi-instrumentalist, bandleader, composer, political activist, and Pan-Africanist.
One who through his voice and music, passed on the messages of the suffering masses, on to the government fearlessly.
Fela, alongside his band, Africa 70, forged a rhythmic mix of West African beats (predominantly Nigerian and Ghanaian) and American jazz, soul, and funk, which was shot through with a very strong tone of political awareness.
What is Afrobeat?
Most music lovers are extremely carried away by the blend of good music, that they fail to learn the true meaning and source, of that which comprises all the right elements formed into a unique blend we all refer to as good music.
The term Afrobeat was created by Fela Anikulapo Kuti, who was responsible for pioneering, as well as, popularizing it within and outside the four walls of the country.
When Fela became well known, he was described as one of the most "challenging and charismatic music performers". AllMusic described him as a musical and socio-political voice of international significance.
Fela left Lagos to London to study abroad in the late 1950s. He studied at the London School of Music where he became exposed to jazz. Upon his return to Lagos, he played a highlife-jazz hybrid, though it lacked commercial success.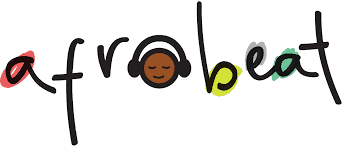 In 1969, Kuti and his band went on a trip to the U.S. and met Sandra Smith, a singer, and former Black Panther. Sandra Smith (now known as Sandra Izsadore or Sandra Akanke Isidore) introduced Fela to many writings of activists such as Martin Luther King Jr., Angela Davis, Jesse Jackson, and the biggest of them all, Malcolm X.
Fela was so keen on politics and activism and thankfully, he had Sandra Smith by his side, who would inform him of current events. In return, Kuti would fill her in on African culture. They complemented each other well.
Since Kuti stayed at Smith's house and was spending so much time with her, he started to re-evaluate his music, and soon came to the realization that he was not playing African music. Fela Kuti changed his sound and the message behind his music.
Upon arriving in Nigeria, Fela also changed the name of his group to "Africa 70". The new sound began from a club that he established called the Afrika Shrine.
The band maintained a five-year residency at the Afrika Shrine from 1970 to 1975 while Afrobeat thrived among Nigerian youth.
Fela lit the torch of Afrobeat and has been carried on by African artists, like his former drummer, Tony Allen.
Activism and politics:
With their debut album, Zombie, Fela Kuti, and Africa 70 established the core sound of Afrobeat, which freely mixed jazz and highlife with the epic funk of James Brown, reggae and Caribbean rhythm, and psychedelic rock.
Fela sang in both English and Yoruba, leading the band on saxophone, keyboards, and other instruments. He also lent Afrobeat a political side by criticizing the human rights records of Nigeria and the United States on record and in his marathon live performances.
He was sent to jail by the first Buhari-led administration of 1984 but was released after 20 months. That didn't deter him from continuing to pass on his message via his music.
The Afrobeat pioneer continued to perform through the 80s and early 90s, until his death in 1997, at the age of 58.
To date, music lovers all over the world can still clearly hear Fela's voice and teachings in the music of his sons, Femi and Seun Kuti, as well as, his grandson, Made Kuti, who now performs alongside his father at the African Shrine.
You would think that lovers of Afrobeat are those in the generation of the aforementioned, however, I am certain that by now, we all know better. Afrobeat took a new dimension when the likes Davido, Wizkid, and Burna Boy took the spotlight in the years 2011 and 2012. These names will resonate for as long as Afrobeat continues to exist.
DAVIDO
Born on the 21st of November, 1992, in Atlanta, Georgia, to Veronica and Adedeji Adeleke.
Obo, Omo Baba Olowo himself is no doubt one of Nigeria's Richest musicians as 1 write.
Davido sprung into the limelight in the year 2011, with his evergreen debut track, Dami Duro. That single track copped Davido several awards of recognition. Awards from bodies like MOBO.
The Remix of the song Dami Duro features Senegalese-American talented singer, Akon, whose real name will continue to leave fans all over the world short of words, – Aliaune Damala Badara Akon Thiam.
Dami Duro also won Davido the Best African Act of the year, leaving behind his major competition, Ayodeji Balogun, Wizkid.
In 2018, Davido founded his private Record Label, called Davido Music Worldwide. He has recruited several artists, including Mayorkun, Peruzzi, Idowest, Yonda to mention a few.
WIZKID
Ayodeji Ibrahim Balogun was born on the 16th of July, 1990, he is a Nigerian singer and songwriter. he began recording at the tender age of 11, and released a collaborative album with his group then, tagged the Glorious five.
He shot to prominence in the year 2011 after the release of his debut album, Superstar – a 17-track body of work. This was while he was under EME, a record label owned by Nigerian singer, Banky W. Wizkid is a multi-award-winning act, that is not only recognized in Nigeria but globally. He is also the founder of Starboy Music.
Wizkid is one hardworking musician who lives to work in silence and let his success make the noise, and this has actually worked for him over the years. His songs, which we have honestly lost count of have continued to top charts on billboards and other music platforms.
BURNA BOY
Oluwadamini Ogulu, widely known as Burna Boy is a Portharcourt-born singer and songwriter. He is currently the only Nigerian artiste, whose mother doubles as his manager, and she sure does an amazing job.
He was born on the 2nd of July, 1991, and he is the only son of his parents and also the eldest among 3 other female siblings. His maternal grandfather used to work as the manager of the great music legend, Fela Anikulapo Kuti. This means that his mother has been grounded in Afrobeats for donkey years.
Burna Boy became a lover of music at the very tender age of 10. After springing into the limelight in the year 2012, Burna Boy has been on an amazing journey of success and has achieved several milestones in his career.
Although we have constantly seen pride get the better of Burna Boy, who has claimed severally that no one, not even the legendry Fela Anikulapo Kuti paved way for his music. He claims that he did it all by himself, but most of us have been around long enough to know that no man is an island.
By now, you're wondering if I am about to sideline the ones before them, but no, that is not the case. Those 3 noted above have continued to put both Nigeria and Afrobeat on the global map.
Whether individually or collectively, we have seen how these global stars have made conscious efforts to collaborate with musicians in all parts of the world to further preach the richness and heritage of Afrobeat.
These guys have constantly made it their duty to make the world listen to Afrobeat infused with just the right amount of its components.
Their journey was started not less than 10 years ago, and although their predecessors came, saw, and conquered, they have decided to make sure that the journey goes on, giving rise to the newbies who have recently invaded the music industry.
The likes of Joeboy, Tems, Ayra Starr, Fireboy, Rema, Buju, Ruger, to mention a few, and of course, the most recent record-breaker, CKay, which brings me to the bone of contention of this article.
Do you honestly think that CKay has got what it takes to be the future of Afrobeat like he claims???
Without a doubt, CKay has risen to be the number 1 and fastest-growing Afrobeat/ emo-Afrobeat (like he loves to describe his style of music, with a conscious tone of uniqueness) crooner.
It all began with a single track that was premiered just like every other track about 2 years ago, 2019 precisely – Love Nwantiti was that single track that propelled CKay into stardom.
Nonetheless, it sure takes more than a successful track to lay such claims.
CKay is a Nigerian singer, music producer, and songwriter who hails all the way from Anambra state. He was born on the 16th of July, 1995. The sensational artist derived his love for music from his father, who was a choir conductor at their church at the time.
The singer loves to refer to his genre of music as emo-Afrobeats, owing to the fact that he sings about his emotions and past relationships, and life in general.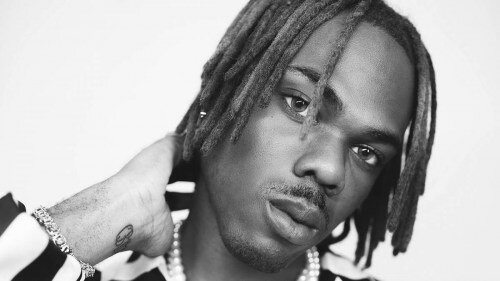 While growing up, he realized he had a love for musical instruments, which caused him to learn to play the piano from his father. Afterward, a friend of his introduced him to the production software known as Fruity Loops.
As an aspiring singer, CKay started off his career as a band member, with 2 others, before going solo. 2014 was the year CKay decided to relocate to Lagos for greener pastures. He started to work with Chocolate City in 2015. Ckay is a quite versatile musician, who delves into the likes of Afrobeats, R&B, and dancehall.
His 1st EP, Who The Fuck Is CKay was premiered on the 11th of September, 2017, via Chocolate City. On the 30th of August 2019, his 2nd EP, CKay the First dropped, while the 3rd, Boyfriend dropped on the 11th of February, 2021, through Warner Music South Africa. This he confirmed on Twitter on the 4th of May, 2021.
Love Nwantiti, a track in the Extended Play, Ckay The First became a hit song in Nigeria. By the 14th of February, he came through with the remix of Love Nwantiti, featuring Joeboy from Nigerian and Kuami Eugene from all the way from Ghana
This sprung him into the U.S Billboard Hot 100. CKay was also featured on Davido's 5th studio album, A Better Time, on the song, La La. He also featured on Mavin records star girl, Ayra Starr's Beggie Beggie, via her debut album, 19 & Dangerous. 
Ckay shocked Nigeria when he became the first African artist to hit 20 Million Spotify Listeners, with over 21 million monthly listeners on his Spotify page.
Back in 2019, Chukwuka Ekweani, popularly known as CKay was interviewed by Vanguard, Newspaper. The singer was asked to describe his style of music and he said, precisely in his words, Afro-pop, from the future (2056 A.D specifically)
My forthcoming EP, CKay The First is futuristic afro-pop from start to finish. Listen to it when it drops and thank me in the near future (no pun intended).
This was a couple of months before the EP that housed the global record-breaking hit song was premiered.
It is safe to say that CKay somehow saw I to the future, as one of his singles for a way back keeps smashing charts and cracking codes that those before him haven't.
Numbers don't lie, and truly, the numbers are crazy.
The chart below shows the chart positions of Love Nwantiti in various countries.
No 8 in Australia.
No 1 in France
No 6 in Germany
No 1 in the Netherlands
No 1 In Norway
No 1 in Sweden
No 3 in the Uk and
No 31 in the US
Argentina (Argentina Hot 100) 58
Australia (ARIA) 8
Austria (Ö3 Austria Top 40) 4
Belgium (Ultratop 50 Flanders 8
Belgium (Ultratop 50 Wallonia) 10
Brazil (Top 100 Brasil) 97
Canada (Canadian Hot 100) 5
Colombia (Promúsica) 19
Czech Republic (Singles Digitál Top 100) 9
Denmark (Tracklisten) 6
France (SNEP) 1
Germany (Official German Charts) 6
Global 200 (Billboard) 2
Greece (IFPI) 4
Hungary (Rádiós Top 40) 36
Hungary (Single Top 40) 6
Hungary (Stream Top 40) 7
Iceland (Plötutíðindi) 19
India (IMI) 1
Ireland (IRMA) 5
Italy (FIMI) 20
Latvia (EHR)22
Lithuania (AGATA) 12
Malaysia (RIM) 8
Netherlands (Dutch Top 40) 1
Netherlands (Single Top 100) 1
New Zealand (Recorded Music NZ) 2
Norway (VG-lista) 1
Portugal (AFP) 1
Singapore (RIAS) 5
Slovakia (Rádio Top 100) 60
Slovakia (Singles Digitál Top 100) 6
South Africa (RISA) 2
Spain (PROMUSICAE) 46
Sweden (Sverigetopplistan) 4
Switzerland (Schweizer Hitparade) 1
UK Singles (OCC) 3
UK Indie (OCC) 1
US Billboard Hot 100 31
US Mainstream Top 40 (Billboard) 27
US Rhythmic (Billboard) 2
US Rolling Stone Top 100 9
US World Digital Song Sales (Billboard) 1
France (SNEP) 183
Nonetheless, the future of Afrobeat goes beyond words of mouth. One hit track is not enough to do the magic.
CKay essentially needs to consciously prove himself to music lovers around the world so he doesn't end up being a one-hit-wonder and so thrive on past glory.
The entertainment industry has barely scratched the surface and we have many more boundaries to break. It takes effort and not just that of an individual, but a conscious collaborative effort to export the African Culture beyond borders.
While there is a lot of acceptance of our unique sound – Afrobeat on the international front, there is a need to constantly evolve and strive to maintain the momentum.