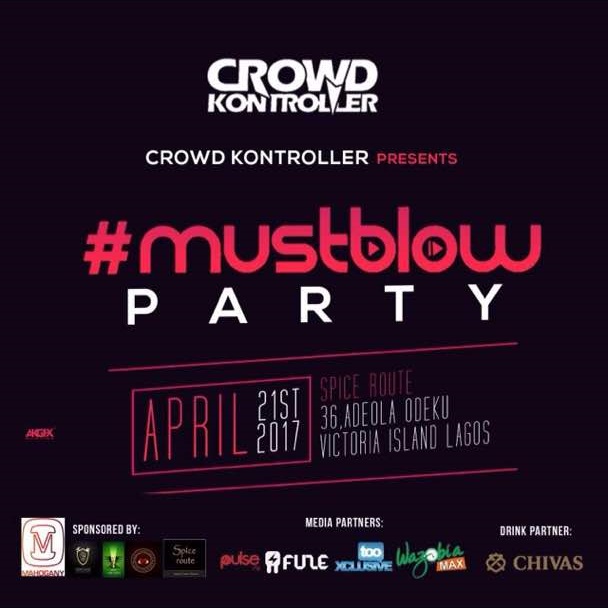 #mustblow is a movement. But as a brand, it is a conscious reminder that your dreams are valid, a reminder that a day is coming where you will look at your life and know that indeed you have achieved the set goals and you are setting bigger goals.
#mustblow is aspirational and targeted at everyone who desires to be or to have anything he/she wants. Success is the driving force for the #mustblow brand. We have chosen to use music to drive home our movement hence the #mustblow party.
The party features the best of entertainment – DJs, artiste performances, glow in the dark range of products etc and shall be holding as follows.
Friday, 21st of April, 2017.
By 10pm
@ Spice Route 36 Adeola Odeku St, Victoria Island
———————————————————-
Official drink sponsor for the day is Chivas Regal.
Event is sponsored and packaged by Mahoganny Productions & Events
For table bookings and general enquiries please contact Joey on 07030839970
Follow us on social media IG [email protected], Twitter – and use the hashtags #mustblow #mustblowParty
---