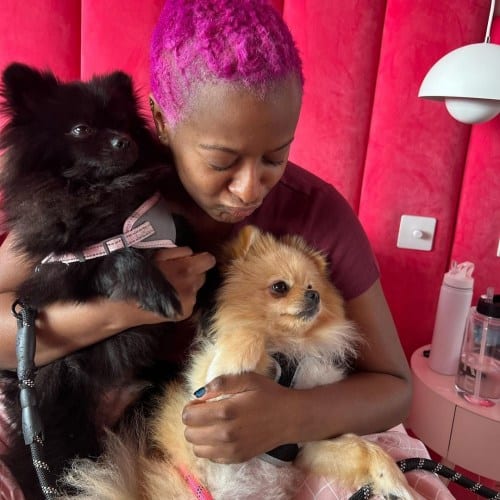 Nigerian disc jockey, Florence Otedola popularly known as Cuppy took to Twitter to defend herself after a follower asked a very disturbing question.
This follower asked Cuppy to show him her boyfriend or they will assume she is into dogs. For days, Twitter users have crying out about some girls being intimate with dogs. They claim this act is practiced amongst single ladies who have dogs as pets.
The Follower must have assumed Cuppy is one of them considering the fact that she is single and have Dudu and Fufu.
Reacting to this, Cuppy revealed that she has no boyfriend, but she is not into dogs. According to her, her type is the human species and Twitter users can stop assuming nonsense.
See their posts below;
Dj cuppy you either show us your man or we assume #doggy

— sacha (@ASACHAMICHEAL) April 29, 2022