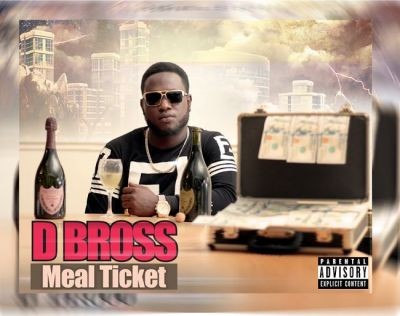 D Bross is a rapper and a producer who is signed under his own record label Master Plan Entertainment. His first single off his debut EP (The Best Bet Vol. 1) was Odd Man Odd and here is another dope single titled Meal Ticket. I bet, this song is really gonna get him a meal ticket. The song is about hustling, gettin' money and ballin'. Check it out, the song is dope and it was produced by D Bross himself.
Enjoy!
DOWNLOAD D Bross – "Meal Ticket"

"D Bross – "Meal Ticket"", 5 out of 5 based on 1 ratings.
---