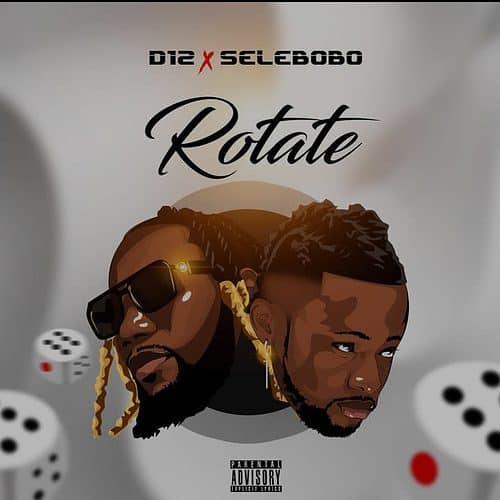 Edwin Darlington Tweh, aka DeeTweh (D12), is an Afrobeat artist, songwriter, and producer from Liberia. Cultivating his innate musical talent, Twizzy began developing his skills at a very young age. The renowned musician plays multiple instruments, among which are the piano, the rhythm guitar, the bass guitar, and the drums.
Being the life of the party everywhere he goes, D12 has mastered the art of entertaining crowds, thanks to his alluring voice, charming personality, and joyous dance moves. In fact, Tweh first started creating rhythms as a young boy using cutlery and crockery as drum kits.
After the Liberian Civil War, D12 travelled across the continent, visiting countries like Ghana, Nigeria, and Ivory Coast, in search of a better life. During his time there, Tweh practised his passion for music and played in churches, nightclubs, and hotels. He then returned to his hometown and continued to pursue his dreams, making a name for himself as a producer and songwriter, working closely with various Liberian artists.
In 2014, D12 was invited to perform at the Liberian Music Awards in the USA, Atlanta GA, where he was also nominated for Afropop Artist Of The Year. In this period, the deadly disease EBOLA broke out in Liberia, preventing him from going back home. In collaboration with fellow Liberian musicians, DeeTweh released the awareness song "Ebola in Town" which became an instant hit and garnered more than 10 million views on YouTube.
Residing in the United States turned out to be different than DeeTweh had imagined. He had to work multiple jobs to take care of his family and therefore had less time to create music. When he finally decided to quit and reset his focus on his career as an Afrobeat artist, D12 immersed himself into producing his own work and released the debut album Elevated, a 14-track record that includes songs like "Kebbeh," "Dey Can't Make it," "Respect," "Mr Loverboy," "Let Me Love U," and more.
In 2020, DeeTweh dropped his sophomore album Born 2 Win, introducing a 16-track setlist that contained the popular tracks "Nobody," "Bad News," and "Whole Heart," in addition to the title song "Born to Win."
Touring all over the US, Africa, Canada, and Australia, he has won many prestigious awards in different categories like Song of the Year, Artist of the Year, and Producer of the Year. Conquering the local scene with acclaimed hits and impressive performances in front of huge audiences and notable political figures like the Liberian President George Weah, DeeTweh is now set to take over the global mainstream industry and take significant steps to become an international star.
As a proud Liberian, D12 feels honoured to be presenting his hometown's culture to the world. Although this mission comes with a heavy load of responsibility, DeeTwe's mindset, dedication, hard work, and consistency, help him overcome all sorts of challenges and keep him one step ahead of everybody else.
Promising to deliver his best work yet, DeeTweh has collaborated with the likes of Tekno, Flavour, Harmonize, and others to produce Over Time; his third album, which is set to come out in February 2023.
D12 links up with another Nigerian star Selebobo on this new record titled "Rotate", streams, watch the video and buy the song.
Stream/download: