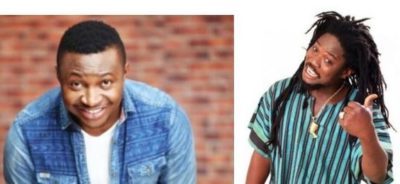 Comedian, Funny Bone has  a lot of explaining to do after calling veteran singer, Daddy Showkey a mosquito in the music industry.
Funny Bone made this offensive remark while cracking a joke about the beef between Davido, Wizkid and Tekno. During the show, Funny Bone called Tekno a duck while comparing Daddy Showkey to a 'mosquito'.
Daddy Showkey later saw the clip and wasn't pleased by it.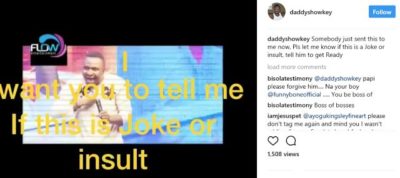 However, Funny Bone later apologized to the 'galala' singer, stating how much he respects Daddy Showkey.

Watch the clip below