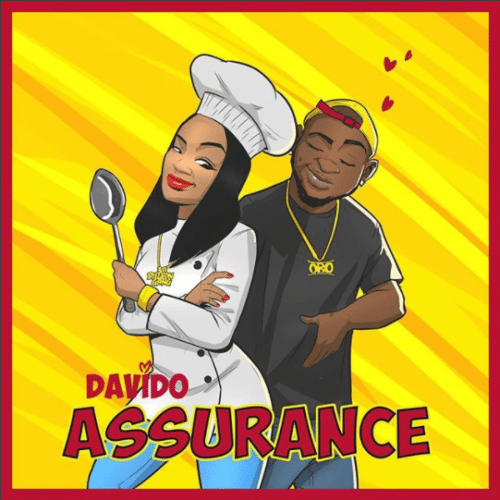 Davido's Assurance was released on the 30th of April, 2018 and it was Davido's second single after the disappointing "Flora My Flawa." The song is a love song that had a lot of buzzes and as well set social media on 'fire' like many of Davido's songs have done.
Assurance would definitely & easily pass for one of the biggest songs Davido has ever made in his glittering career and the reason for this is quite plain and straight-forward. When Assurance was released, two significant activities outside music were attached.
The first is because Davido dropped the song to celebrate his lover, Chioma, on her birthday and secondly because there was a car gift rumoured to worth the sum of 45 million Naira attached with the song to make Chioma's birthday a glorious one.
Assurance video within 24 hours of its release attained over 500 thousand views on YouTube which was a then-record setter. The song till today still gets a lot of buzzes as it is being played at weddings and events that are attached to love and romance. It has accumulated the total of 58 million views on Youtube.
DOWNLOAD GET On iTunes
Quotable Lyrics
SperoacH beat
Put a bang bang
Biggie biggie
Heavy heavy
Baby do you want me?
Haba
Biggie biggie
Heavy heavy (oh)
Baby do you want me?
Haba
You're the one I want oh
Before my liver start to fail
You're the one I need oh
Before cassava start to hail
And if I ever leave oh
Make water carry me dey go
Far away, far away
So I am looking for a sister