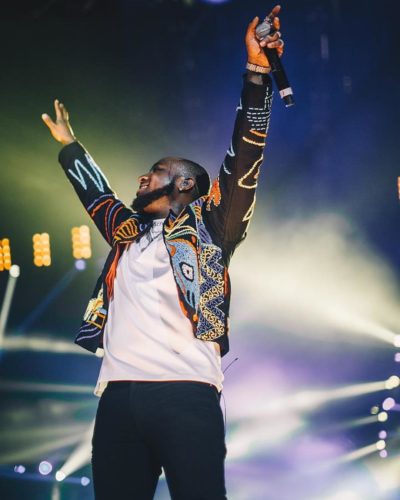 The singer reacted to the now-viral video of the DSS trying to re-arrest Nigerian activist, Omoyele Sowore in a very brutal manner. 
He took to his Twitter page to condemn the act and explained that anyone dreaming to become a lawyer in Nigeria would be discouraged by the brutal act.
Justice slowly becoming a thing of the past n our dear country …. a kid somewhere in nigeria dreaming of becoming a lawyer and bettering the community would see this and start having doubts … just sad.
However, a fan commented on the singer's post stating that Nigerian artistes are not vocal enough regadring the issues in the country.
You Nigeria musicians are not vocal enough With the ongoing in this country There should be call for occupy Nigeria A tyrant is at the helm of affair… We need to save this country from collapsing.
Davido responded saying its a very risky to go against the government and advised everyone to stay on their own lane.
Voice against gun lol ok … this country these days nah CARRY UR OWN I GO CARRY MY OWN
Voice against gun lol ok … this country these days nah CARRY UR OWN I GO CARRY MY OWN https://t.co/XbD5PhWn1g

— Davido (@iam_Davido) December 6, 2019
Justice slowly becoming a thing of the past n our dear country …. a kid somewhere in nigeria dreaming of becoming a lawyer and bettering the community would see this and start having doubts … just sad https://t.co/eUOMkBQPze

— Davido (@iam_Davido) December 6, 2019