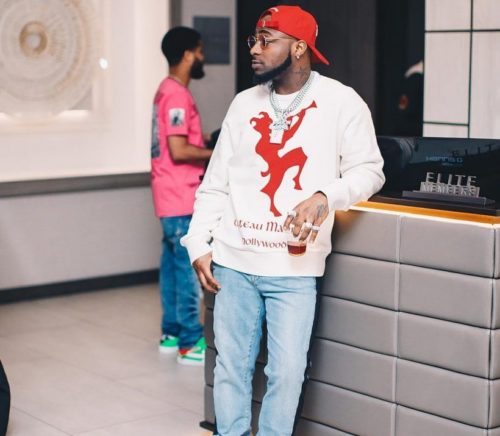 Davido has taken to his social media pages to release a statement regarding the judgement of the court of appeal nullifying the tribunal's judgement which declared his uncle senator Adeleke the winner of the last Osun governorship election.
You would recall we brought you news just moments ago about the defeat of senator Adeleke at the court of appeal which sat today. Davido has however released a statement in lieu of the issue.
The singer preaches calmness to everyone who is supporting his uncle as he reveals they are taking the matter to the supreme court.
He released the statement on all of his social media pages just few minutes ago.
He wrote; "My people. We can't hide our disappointment about this judgement of the court of appeal. It hurts, it's extremely painful but guess what? It is not the end, far from it. Everyone remain calm. I want to urge all our supporters to remain calm in this time. As you all know, there is one last and most important lap. It is time for that last lap and the God I know and serve is in control."
"We have won the first leg, we have lost the second leg but i am certain the Highest Court of the land will rectify and restore all that has been stolen from us with this judgement! Everybody stay calm and stay safe! See you at the supreme court."

"Davido Releases Statement After Uncle's Loss At The Court Of Appeal, Says It Is Not The End Just yet", 5 out of 5 based on 1 ratings.
---