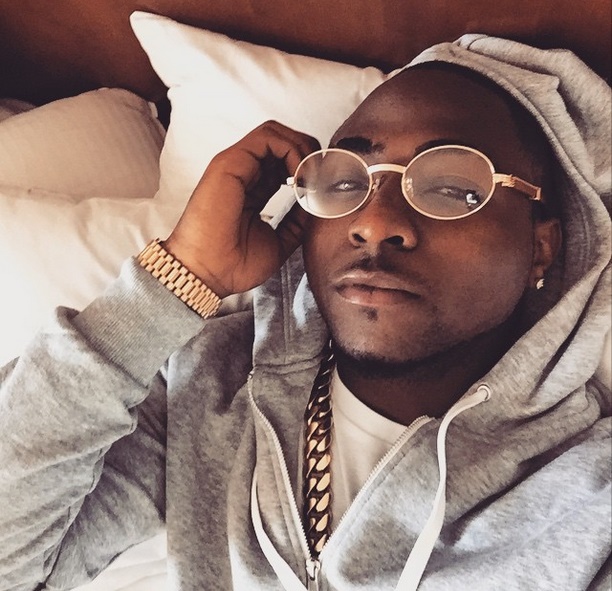 Isn't this great news? As finally, we can put a date and draw a timeline trail as we earnestly anticipate perhaps the biggest album release of 2015.
HKN lead act and Omo Baba Olowo, Davido has divulged info with regards to the release date for his sophomore album. Davido who's been spotted making rounds in the U.S. shared this news bit via his Instagram account with the caption shown below.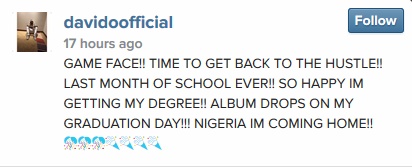 David Adeleke is a musical student at the Seventh-Day Adventist missionary-owned Babcock University where his father sits as member of the school's board. And of recent, speculations have filled the air on the album's collaborations with Drake, Meek Mill, Wale and Rick Ross whom he reportedly already shot the official video with, adjudged to be the most expensive of his career.
It's June 7, so save the date!