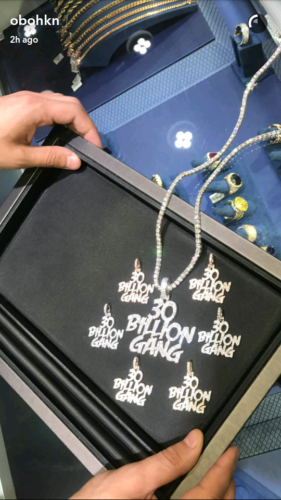 Davido's 30 billion gang chain has been seen by some Nigerians to be sold for 4,000 naira in a Lagos traffic.
A video of the transaction between a potential buyer and seller has stormed the internet which has got a lot of people rolling on the floor with laughter.
The chain which definitely is a camouflage of the ones Davido and his gang always have on their necks looks exactly like the original piece which was made by a luxury jewellery designer popularly known as Ice Box in Atlanta, United States.
It is however shocking that talented Nigerians have now made it easy for those who direly wants to get the chain to finally get a hold of a chain that is worth over 3 million naira at a ridiculously meagre fee of 4,000 naira only.
What would be Davido's reaction when he finally gets to see this? It must really be hilarious
Watch video of funny conversation between the potential buyer and seller below:
---