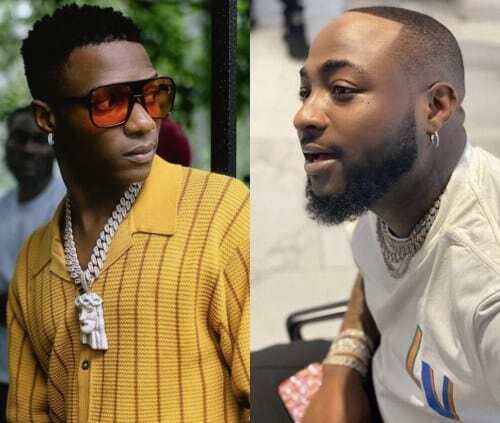 Nigerian singers, Wizkid and Davido are trending on all social media platforms for the right reasons!
The superstars attracted well-deserved attention on them in regards to their shows tonight. With the aggressive promotion of Davido's O2 show, it's pretty hard to forget the show.
Wizkid also has a show in Dubai and the No Stress singer has already touched down Dubai for his show.
Social media users have been raving about whose show they wouldn't miss and while many would love for Wizkid to make a surprise appearance at the 02, many understand both artists have to secure the bag individually.
However a Twitter user by the name Daniel Regha believes Wizkid made a big mistake by not attending Davido's show. According to him, it will benefit Wizkid more if he attends Davido's show even if it is for free. He revealed that the move will elevate their careers, especially Wizkid as it would give him more publicity.
He concluded by saying both artists will be a force to reckon with if they are united.
This news is coming days after Wizkid bluntly shut down rumours of attending Davido's show (See Here).
View this post on Instagram
TooXclusive