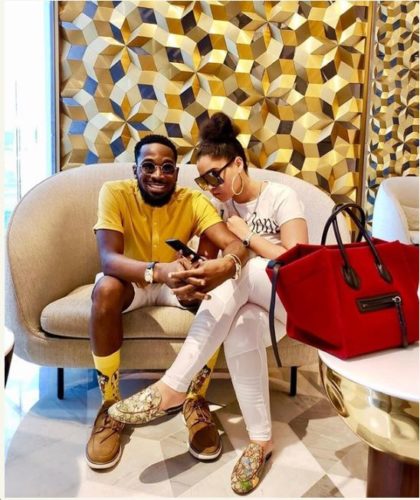 Our music celebrities are really grabbing the opportunity presented by the Valentine's day to show love to their partners. And after Davido showed the qualities of a perfect lover man to surprise Chioma some moments ago, D'banj has now done the same thing with his wife, Lineo, as he puts up his own creative surprise package.
Bangalee posted a video on his Instagram page showing him disguise as a delivery man who has come to deliver an ordered package. But to the surprise of the wife after opening the door with the mindset of accepting the package, she sees her husband.
It was quite and enjoyable one for her as they both laughed hard over it.
Watch video below: