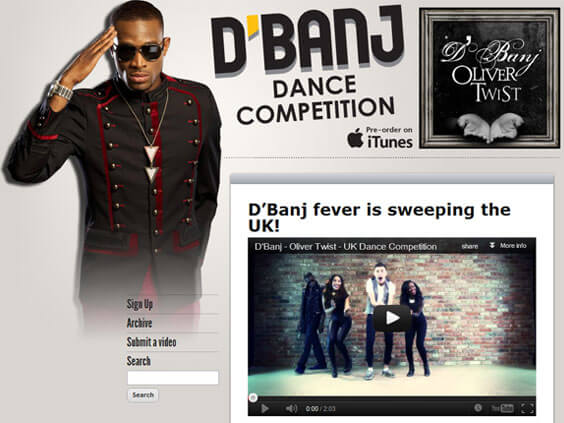 D'Banj fever is sweeping the UK!
Whether you're a seasoned professional, rank amateur, break-dancer, Zumba fanatic or Saturday night clubber we want YOU to enter! Solo entrants and dance groups all welcome and there are some great prizes on offer – it's not about talent, we want to be entertained so just have fun! Simply upload your video using the online form below and get your friends to 'Like' your effort. D'Banj and his team of experts will then judge the 10 videos with the most 'Likes' and pick the winners.
Top prize for the best solo performer is £500 and an exclusive pair of customized trainers, courtesy of ADIDAS.
Top prize for best group performance is £500 and a private dance party for up to 12 people at Pineapple Studios in London.
Read competition terms and conditions here
LEBETE! LEBETE! LEBETE!