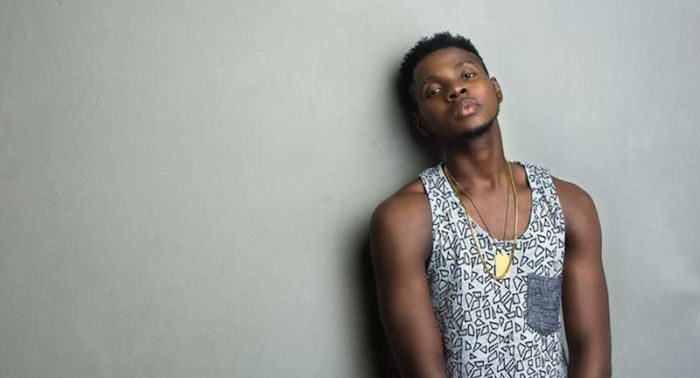 Hello, esteemed fans of Kiss Daniel I greet you. I do not come looking for trouble, as always, I wrote this piece to share my thought, although unpopular, on the news about Kiss Daniel's exit from G-Worldwide to launch his own imprint, FLYBOY I.N.C.
One does not need the most discerning eyes to see that you fans of Kiss Daniel are gathered in a celebratory mood. I love Kiss Daniel too but I'm not as excited about his recent move, as a lot of other fans, instead I'm curios and anxious to see how things unfold.
Contrary to the widely held belief that Kiss Daniel was "caged" at G-Worldwide, I think that despite their strict policies, the label did a great job in turning the then unknown Kiss Daniel into a figure tipped to become a "global brand and a successor to the internationally thriving Wizkid." I believe the policy against non-label collaboration contributed to the success of Kiss Daniel's brand and for that, I think the Kiss Daniel Fans Association should accord Emperor Geezy & his team their deserving respect.
In about four years of Kiss' bedding with G-Worldwide, he established himself as a special talent; consistently putting out hit records, releasing a commercially successful and critically acclaimed album; and some comical social media posts (I so much like that Chukwuka joke), which further endeared him to fans. All of these together, formed a thought that Kiss Daniel had a good environment to explore his many talents and mould it into one loveable brand.
However, G-Worldwide was deemed unfit for him by fans and some persons in the industry, especially because of their policy against non-label collaborations. It is quite understandable, music collaborations between artistes have produced some amazing musicals. Some artistes are known to slay songs whenever they're featured and for this, they are in high-demand, artistes like Wizkid, Wande Coal, Reekado Banks and co.
Kiss Daniel fans want that for him too, I get. I have no doubt that the thought of how delightful it would be to see Kiss collaborate with Wiz, WCeezy, Reeky & co. has led to the bad name given to G-Worldwide, since the label stands against anything of sort. Even Kiss himself, has yearnings to work with his idols and colleagues, believing it would help his career surge.
But this freedom-to-collaborate scheme comes with a risk of its own and I think Kiss' fans should put that into consideration. As much as I love Kiss' music, I wouldn't want to see him jump on every song. Several artistes are waiting to invite him for collaborations and I fear they might abuse his beautiful and untainted talent. As soon as Kiss becomes a free-for-all artiste, we might start to see him put half-efforts into songs.
For now, there is almost no whack Kiss Daniel track but in the season of collabos, you can be sure to find some.
Recall the words of Emperor Geezy, "I grew up listening to Michael Jackson, Fela, Oliver de Coque, Osita Osadebe, King Sunny Ade and so many others, and when I look at how music was created and marketed then, I see that these men, beyond being such amazing creatives, put a lot of effort into creating unique identities that created a certain mystique about them; helping to drive increased followership".
So my dear Kiss Daniel fans, G-Worldwide was never an enemy of progress to Kiss Daniel. They have a standing principle for their artistes, which is for the artiste to "work hard enough to put themselves in the spotlight without having to leverage on features and collaborations." It worked tremendously for Kiss Daniel, it is yet to yield similar result for Sugarboy. So the fact is, in the case of Kiss Daniel, G-Worldwide is justified (I'm talking about the musical aspect, not the financial aspect.)
Now that you fans have gotten what you want, and Kiss is on a new vehicle labelled FLYBOY I.N.C. I wish him the best but I fear for the worst.
*fingers crossed*
Yours truly,
Oluwatobi Ibironke
---