For some time now, our attention keeps getting drawn to the propaganda of fraudulent imposters that have hijacked the personalities of our blog team and staff. As such, we've decided to set the records straight and we certainly won't get tired of doing that. our major concern lies in protecting the image of our brand, which has taken us blood and sweat to build, as well as the interests of those we are here to serve.
First of all, we have emphasized the fact that tooXclusive DOES NOT demand payment for regular music posts featured on the website. It is only on promotional basis (pinned posts and sponsored content/adverts) that any artiste or client will be required to undertake  financial responsibility. And if this so happens to be the case, payment will be made ONLY to the company's official transacting account. The details will be made available to you should any such event arise. NO tooXclusive staff or blogger reserves to right to demand or collect any financial remittance following an official business transaction on the website. Please do not fall a victim to the cheap antics of these fraudulent hooligans.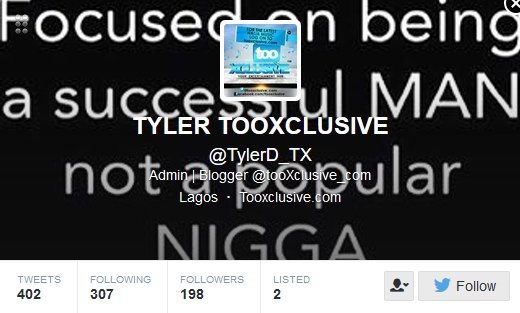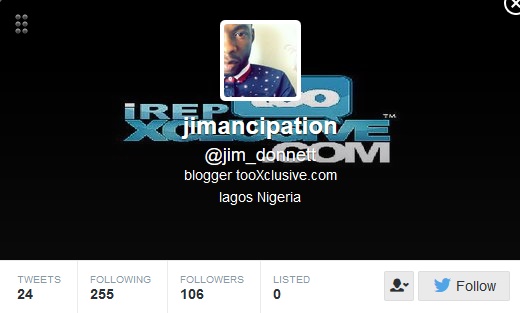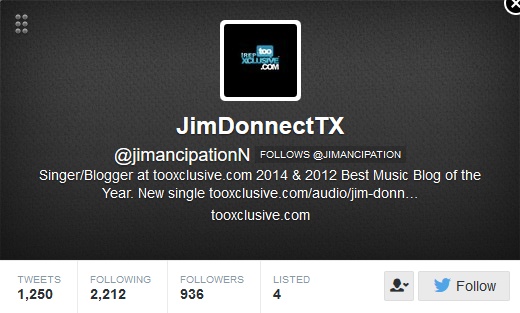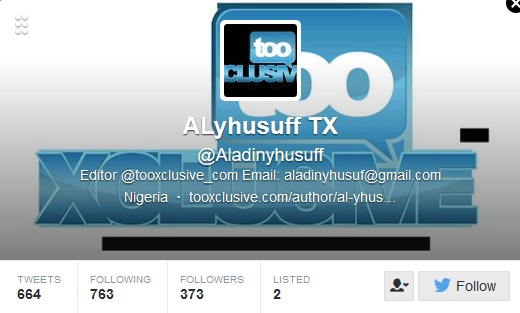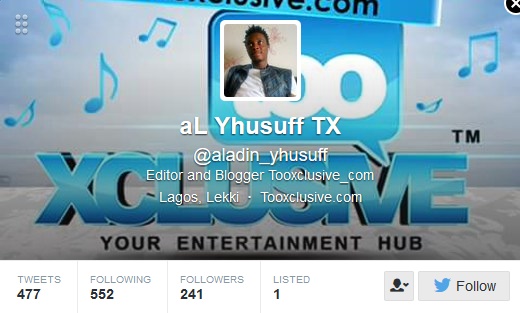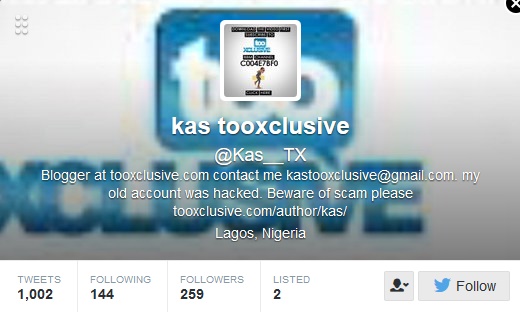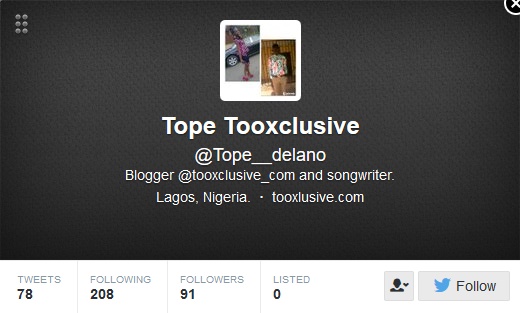 Secondly, these Twitter accounts with images shown above are neither connected to tooXclusive.com nor the actual bloggers/staff of tooXclusive. If you follow them, please do yourself well to unfollow and block their accounts. They are ALL imposter accounts.
Lastly, tooXclusive (as a body or it's staff) will NEVER approach you either by mail, Twitter DMs or BBM chats, requesting to 'help' get your song featured on the website. We are aware that these fraudulent hooligans by maniacal attempts, get the contacts of several artistes on Facebook, Twitter and BBM, further discussing unlawful propositions with them. This image below is an example of the current trend they have adapted to defrauding unsuspecting victims.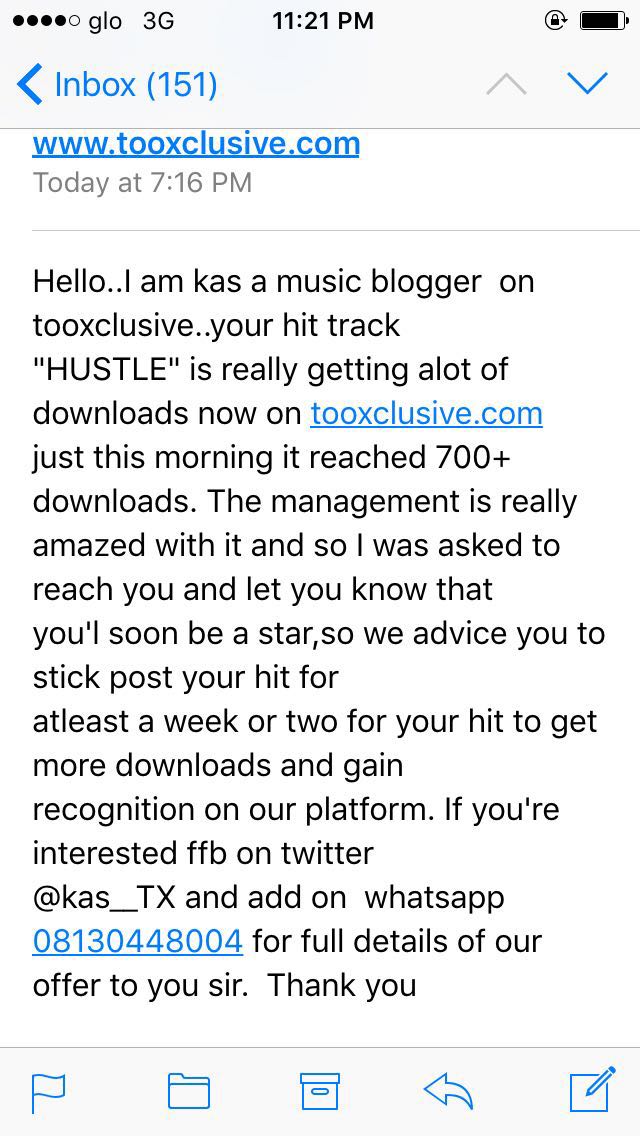 The interesting thing to note about this scam mail is that the real Kas is not even currently resident in Nigeria. And that's typical good reason why you must first verify the authenticity of any profile before attempting to respond to such. We recommend that you don't even respond at all.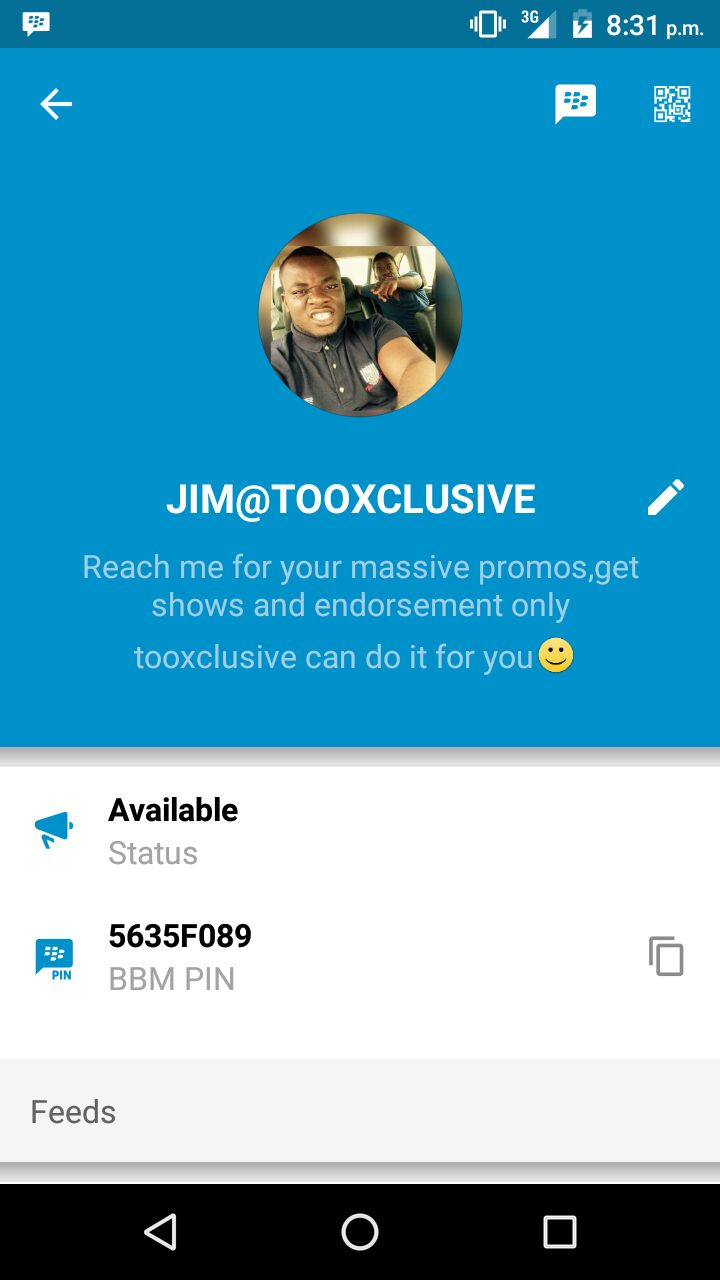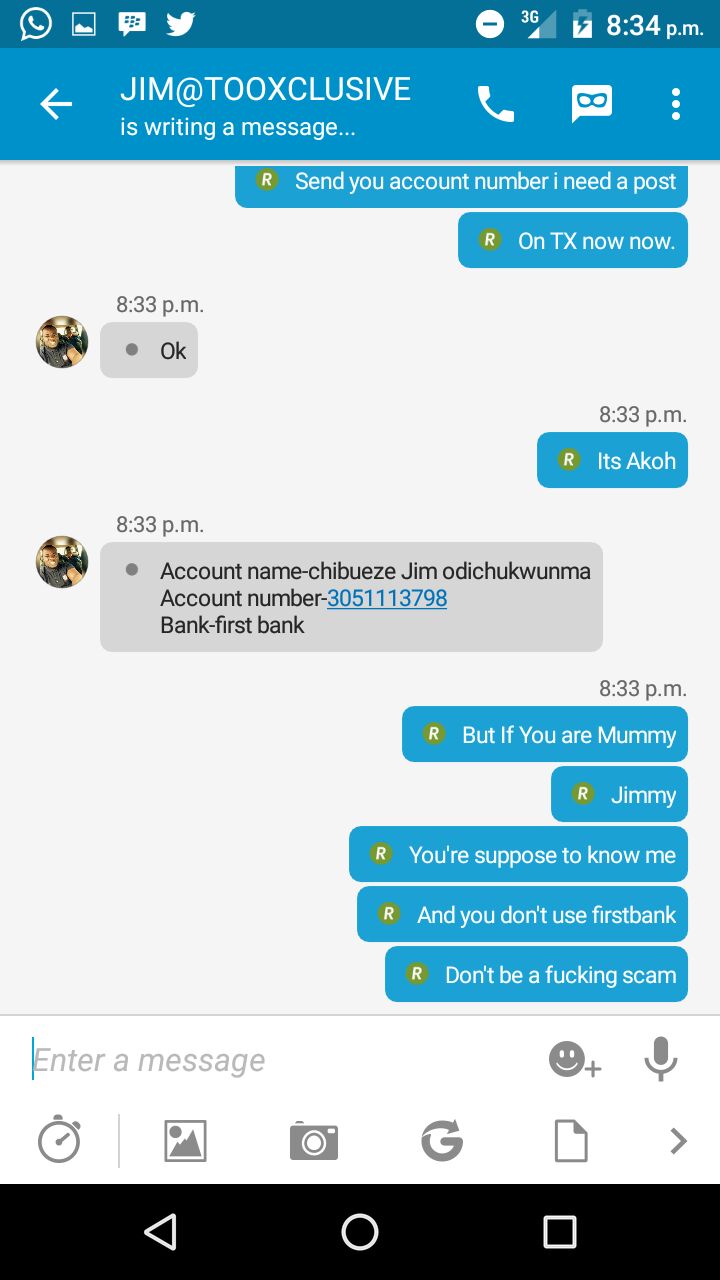 As you can see, 'Chibueze Jim Odichukwunma' with First Bank account number '3051113798' and BlackBerry Messenger PIN '5635F089' is NOT the Jim Donnett of tooXclusive.com that many of you already know and read his editorials on here. The same goes for the anyone claiming to be 'Sola or aL Yhusuff who through BBM platforms, make empty promises to their marks with their only rationale being to defraud them. Please beware!!!
At tooXclusive, we treat our transactions with artistes/clients as very official business. Thus, we carry out such ONLY by means of mail or direct calls. With this disclaimer, we hereby dissociate ourselves from any events between artistes/clients and bloggers/staff (even the so-called) of tooXclusive.com propagated over social networks (Facebook, Twitter and BBM). We won't be held liable for such.
Also, do well to familiarize yourself with the real tooXclusive team. This page contains the names, actual faces and appropriate means of contact with members of the team, including their real twitter handles. Click HERE to view.
For music posting and other music related inquiries,
Send mail to [email protected]
For music promotion and advert placement,
Direct your inquiries to [email protected]
For editorial content and features,
Mail [email protected]
---